You've probably seen plenty of your friends and coworkers with MacBooks.
You may wonder: are these laptops good as they look?
You may even have considered changing or upgrading your current laptop to a MacBook but you're not sure if it's the right decision.
Here's What You Need To Know About The Quality Of Apple Laptops
Apple laptops are some of the world's best devices. They have unparalleled performance and longevity, and they're pretty easy to learn and use. You'll also enjoy premium support services and join a community of enthusiasts who'll help you solve any problem you encounter.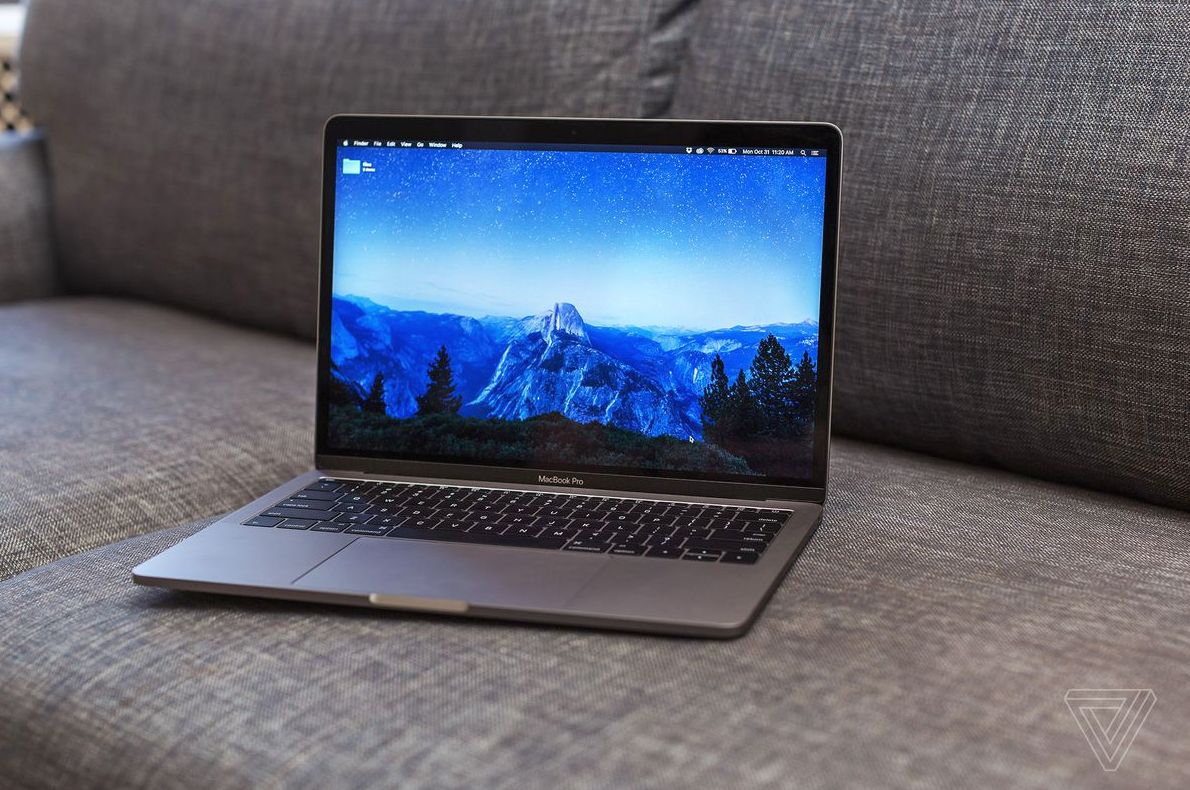 Is Apple A Good Laptop Brand?
Apple is an impeccable laptop brand. Just like its parent company promises, Apple builds some of the world's best computing products for students, educators, and professionals of all kinds.
Their reputation goes beyond making breathtaking devices. With careful use, your Apple laptop can last you as long as a decade before you need to replace it.
Are Apple Laptops Hard Or Easy To Use?
Compared to laptops that use other operating systems, MacBooks are much easier to use. Here's why:
Operating System
Compared to the Windows operating system, macOS is much easier to learn and operate, especially for beginners.
The macOS is intuitive, allowing you to access files and programs directly from your dashboard. You won't have to find them in hidden directories or far-to-reach locations.
Programs on macOS are also easy to install and manage. From your dashboard, you can access commands, tools, and options all in one place. Not only that, but you also can add and remove files from your computer in just a few clicks.
Upgrades
When Apple upgrades macOS, all their customers get instant access to it at no extra charge. You can also upgrade or downgrade macOS on your Apple laptop at any time without losing your files or settings.
Tech Support
Apple offers quick and efficient customer support. If you experience problems with your hardware or software, you can contact them for immediate assistance.
Because Apple has a large user base globally, you'll also find quick, useful tips and tutorials on YouTube, social media groups, and online forums. This helps you troubleshoot minor problems fast.
How Long Should An Apple Laptop Last?
Depending on how you use your mac, it may last you up to 10 years or more. Your MacBook may still have a shorter lifespan, however.
For example, if you use your mac for basic tasks such as typing, watching movies, and light web browsing, it may last you much longer. On the other hand, if you use it for heavy tasks such as video-editing it may not last as long as you'd expect.
Ten years isn't an exact estimation, however.
The longevity of your device partly depends on Apple. They define a vintage product as a device they haven't sold for more than five but less than seven years. Apple considers it obsolete if they discontinued the sale of the device more than seven years ago.
Many macs are still eligible for the latest macOS version, and each version enjoys Apple support for at least three years after its production ends. Unless Apple drops support for your current device, it can still last you a few more years.
What Is Applecare For Mac And What Does It Cover?
AppleCare is a one-year limited warranty and 90-day complimentary tech support for your MacBook. Let's look at both:
90-Day Complimentary Technical Support
During the first three months of ownership, you'll enjoy prioritized access to technical support for any issues that may affect your software or hardware.
You'll also enjoy priority access to repairs for any non-accidental damage your mac has, and any hardware failures that came with the device.
1-Year Limited Warranty
While you'll not get priority phone support after 90 days, this limited warranty will still cover any hardware and software defects and failures you haven't caused.
You'll have to pay for any repairs to cosmetic or accidental damage you may cause to your device. Risks of theft and damage from third-party devices aren't covered either.
Apple also offers AppleCare+, available only within 60 days of purchasing your Mac. With it, you'll extend your access to comprehensive coverage for up to three years. Here's what you'll enjoy for this package:
A 3-year limited warranty for display repair, battery replacement where it stores less than 80%, accessories, and other damages.
Multiple repair options, including on-site repairs at your home and workplace. You'll also enjoy same-day carry-in; and mail-in options with a prepaid overnight delivery box.
For a small fee, you'll get two 'Accidental Damage Protection' incidents within any period of 12 months.
A cover against two thefts or device losses across a period of 12 months for a small deductible.
Why Are Apple Laptops So Expensive?
Compared to competing devices with similar specifications, MacBooks are surprisingly expensive. Let's look at why that's so:
Brand
Apple's brand and reputation for delivering premium products and services allow them to charge high prices for their high-end devices.
You'll hear many people refer to this as 'Apple Tax'. Customized versions of their products will also cost more than the base models.
Hardware Innovation
Flagship technology innovations like Retina Display, advanced touch pads, revolutionary keyboard design, and thunderbolt charging ports make Apple devices stand out among user laptops. They also factor into its high cost.
Research and development that goes into such innovation also contribute to the eventual price of the laptop. Other exclusive software services like iCloud, Space, and Mission Control also push up the price.
Design
Apple devices come with exceptional design, made from premium and reusable materials. For example, Apple uses recyclable Aluminum, Magnesium, and Polycarbonate to produce beautiful MacBook Pro laptops that perform just as well as they look.
Customer service
Part of the cost you pay for an Apple laptop goes into your access to premium customer support services. As mentioned above, you gain access to AppleCare and AppleCare+ when you purchase a new Apple laptop as after-sale service.
Do Apple Laptops Last Longer Than Average Laptops?
It's hard to say, but it is a common belief that they do.
Apple goes to great lengths to control every aspect of the production of their MacBook laptops. Every physical component must fit Apple's description and design. Once Apple assembles a specific device, it usually comes with very few defects.
Apple's core software and hardware also interact seamlessly to deliver a smooth experience for every user.
That isn't always the case for other laptops.
Except for a few flagship devices, Microsoft only develops the operating system for computer devices. The BIOS software and the motherboard of your Windows laptop are usually proprietary to the independent manufacturer.
Microsoft doesn't control for manufacturer design and development of laptops, although they can still set recommended specifications.
Their OS only coordinates with hardware components to create smooth communication between the CPU, GPU, peripheral devices, and computer applications.
Therefore, the longevity of your laptop is entirely dependent on the manufacturer of your device. Each manufacturer has their standards. Therefore, some laptops may last longer than macs and others may fail much sooner.
What Are The Most Common Issues With Apple Laptops?
Just like laptops from other brands, your MacBook will have some minor software or hardware issues. Here are some of the most common issues you'll face with your mac:
Freezing
Your MacBook may freeze if you're running too many apps, there's a file system error or your storage is full. When your device freezes, it becomes unresponsive to mouse or keyboard actions.
To solve this issue:
Hold the Options button and click on all app icons of the dock. Doing this force-quits all the running apps, one at a time
If that doesn't work, Hold the Option + Esc + Command buttons simultaneously. This opens the Force Quit Menu with a list of running apps. You can choose which apps to close on this screen.
If all else fails, hold down the power button until your MacBook restarts.
Shutdown Problems
Freezing issues may extend to your shutdown options. No matter what you do, your mac simply won't shut down. In case that happens:
Force quit all running apps that would prevent your mac from shutting down
Check and ensure your mac has installed all updates
Run the Apple Diagnostics Tool to check for other mac issues on your device
Reset the System Management Controller (SMC) and the Non-Volatile Random-Access Memory (NVRAM)
Attempt a reboot by holding the power button down for 10 seconds then restarting it in safe mode.
Mac Running Slowly
In case your mac slows down, this may be a hardware or software issue. If you have an older mac, getting a new one normally solves that issue. However, if your device is more recent, here are some fixes you can attempt:
Restart your MacBook
Ensure that your laptop has completed downloading and installing all updates
Check the Activity Monitor and close all the apps consuming a huge chunk of your computer resources.
Ensure your mac has at least 20% free space so that your system may use it on demand. This may involve backing up your data in a secondary drive or deleting old files you no longer need
Are Apple Laptops Reliable?
Apple laptops are probably the most reliable devices you'll ever invest your money in. These devices can last you up to 10 years, more than many other laptop brands can.
Their construction is sturdy; therefore, they can survive relatively hard falls with little damage. The macOS is stable, rarely experiences bugs or viruses, and is secure from common hacking attacks.
In the rare case you experience problems, AppleCare is there to assist you. A huge community of mac users also helps with how-to articles and videos, as well as forums that can be a well of information.
How Long Do Apple Laptop Batteries Last?
Expect your Apple laptop battery to last as long as three years, with proper use.
According to the company, your laptop can retain up to 80% of its original charge capacity even after the expected 1000 complete charge cycles. Older macs with older battery technology could only take 300 complete cycles.
Thereafter, you may experience a shorter battery span in between charges until your battery can no longer store charge.
What Are The Most Popular Apple Laptop Models?
The MacBook Air is Apple's most popular laptop. Its base model comes with a 13.3-inch Retina Display, 256GB of storage, 8GB RAM, and Apple's new M1 chip. With this device, you can get up to 15 hours of battery in between charges.
This laptop is a favorite for graphic designers, video and audio producers as well as creatives. It can run relatively intense tasks without failing, even without an internal cooling fan.
Another popular model is the MacBook Pro. Just like the MacBook Air, its base model has a 13.3-inch Retina Display, 8GB RAM, and 256 GB storage. It also features the M1 chip.
It's brighter than the MacBook Air, so you'll have better clarity even in brightly lit areas. It has a sturdy battery that can last up to 20 hours on a single charge.
Besides that, it has a fan that cools down the processor when performing resource-intensive tasks like audio or video editing.
What Do The Reviews Say?
Apple has a high user approval rating. On Amazon, for example, the 2020 Apple MacBook Pro draws a 4.8-star rating with over 89% of verified buyers giving it a 5-star rating.
Many customers were particularly impressed by the new M1 chips, citing better performance than the previous Intel CPU chips. They also loved the overall design of the laptop, including the energy efficiency of the battery.
Very few customers complained about this device, but they mostly took issue with its pricing. Others disliked the new M1 chip, citing issues with the software, and no major difference in performance between the M1 and Intel versions.
This trend remains true for other Apple laptops on Amazon, as well as other sites like Best Buy and Walmart.
Final Thoughts
An Apple laptop is a wise investment, especially for beginners. Although expensive, consider the value you get in return. It's well worth it, if you ask me.
Sources:
https://www.rollingstone.com/product-recommendations/electronics/best-apple-laptop-macbook-1148924/
https://www.computerworld.com/article/3321001/how-to-check-the-condition-of-your-mac-s-battery.html
https://lincolnlabs.com/heres-10-common-problems-with-macbook-pro-laptops-what-causes-them-and-how-to-fix-them/