Laptops are allowed on flights across the world.
You can carry your laptop onto a plane and use it in flight to perform professional or personal tasks as you see fit.
This article answers some essential questions you may have about carrying and using different laptops models while on a plane.
Here's What You Need To Know About Laptops Allowed On Flights
You can carry any number of laptops you want onto a plane. Neither the TSA nor the FAA restricts you. However, certain Apple MacBook laptops are banned devices because of battery issues.
While the TSA and FAA banned only the affected models, some airlines banned Apple's entire brand.
Before boarding a plane with your laptops, ensure you follow the TSA and FAA guidelines. Ensure you understand your chosen airline's rules, as well as customs enforcement in the country you're traveling to.
Also, protect your laptop from theft and damage caused by movements within the airport.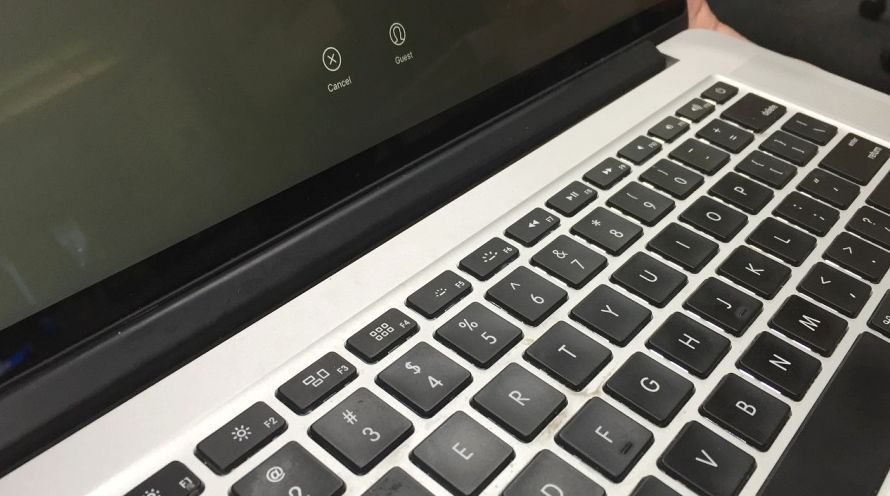 How Many Laptops Can We Carry In Flight?
There is no specific limit to the number of laptops you can carry on a flight. You can carry as many laptops as you want, depending on four factors. Let's look at them below:
The Federal Aviation Administration (FAA)
The FAA does not enforce or limit the number of laptops you can carry in a flight. Aside from that, they can still determine which type of laptops you can carry in flight. More on this later.
However, the FAA has a limit on spare laptop batteries and power banks. In case you want to carry some for your laptop, find out more about these limits before bringing them in flight.
Transport Security Administration (TSA)
Just like the FAA, the TSA doesn't limit the number of laptops you can carry in-flight either. You can carry as many laptops as you want. They won't stop you.
Although they have restrictions on spare batteries and power banks, they'll allow you to carry yours if they come attached as part of your laptops.
Besides that, as long as you put all your laptops in separate bins for x-ray screening, they won't limit your movements with them.
Airline Regulations
Each airline has its own policies and guidelines, and you may need to confirm with yours on just how many laptops you can carry in flight. Airlines may also enforce their own bans on certain laptops brands.
In most cases, airlines allow you to carry two or three laptops in your carry-on bags for personal use. You may carry more laptops thereafter, but only as weighted luggage. In this case, you may incur extra charges.
When connecting flights, ensure you adhere to the guidelines of the subsequent airline you board. If you're still unsure, follow the TSA's guidelines.
International Flights
You can carry as many laptops in carry-on bags as you want on international flights. However, you may run into issues with foreign customs at your destination airport. For any extra non-personal use laptops, you may pay up to 45% in import duty.
Learn more about what makes up importation before carrying many laptops to a foreign country. Sometimes, customs officers may ask you to prove that you haven't purchased these devices abroad.
In Europe, for example, you may pay up to 30% customs duty just to bring in a second laptop or more.
Which Laptop Is Not Allowed In Flight?
The 15-inch Apple MacBook Pro models sold between 2015 and 2017 are not allowed on-board any local flights.
Because of batteries that could overheat, catch fire or explode, Apple recalled certain MacBooks models produced between 2015 and 2017.
Following this announcement, the FAA banned all these MacBook models from flights within the US. This ban remains in effect to date.
This ban also influenced certain airline company policies. Virgin Australia banned all Apple MacBooks from their flights, regardless of model, for this reason. While most airlines enforce the FAA ban on affected MacBook models, they allow all other laptop brands and models.
In unique cases, the government can ban all laptops and laptop accessories from local or international flights
For example, The Department of Homeland Security, through the FAA, also banned certain electronics from in-flight access on non-stop flights coming in from 10 airports across the Middle East and Africa.
This ban resulted from terrorist threats that included smuggling explosive devices in flight disguised as laptops. They later lifted this ban in July 2017.
Can You Take A MacBook Air On A Plane?
Except on airlines that expressly ban them, you can carry your MacBook Air onto a plane.
Only Virgin Australia Airlines ban all Apple laptops from their flights. Other airlines will allow you to carry any Apple laptop that isn't banned by the FAA.
For more information, visit the Apple website to check if your MacBook falls under FAA's banned laptops.
Are Laptops Allowed On International Flights?
Apart from banned MacBook Pros, you can carry any other laptop model onto an international flight. Each airline imposes some rules and regulations on how to operate your laptop in flight.
How Many Laptops Can We Carry In International Flight?
The TSA has no legal restrictions on the number of laptops you can carry on a flight. You can carry as many laptops as you wish. Just ensure you have them screened every time you approach airport security points.
In most cases, airlines and customs determine the number of laptops you can carry on a flight. If you're using multiple flights, ensure you understand the policies of the next carrier you'll board.
Doing this helps you prevent the inconvenience of arranging for extra transport for yourself or your items.
Sometimes, the travel guidelines of an airline will vary from those of customs. Many Countries' customs have specific limits on the number of laptops you can bring into their country.
If you exceed a specified number, the customs officials will perceive it as an import-export activity. You may have to pay customs fees on every extra unit in your possession.
Is A Laptop Bag Considered A Carry On?
A laptop bag is a carry-on bag.
It fits the size and description of a carry-on. Besides that, you can use it to carry other personal travel items like your tickets and passport. It can also fit in your overhead compartment or under the seat in front of you.
How Can I Protect My Laptop At Airports?
Here's how to protect your laptop from different risks at the airport:
Mechanical Damage
To prevent your laptop from damage caused by unprecedented falls or impacts, ensure you keep it in a well-padded bag.
Many special laptop bags feature extra cushioning to protect your device from any damage in case you fall or hit a hard surface. Many of these bags also offer a certain amount of water resistance to prevent damage caused by spills or splashes.
Personal Property Theft
To prevent theft, ensure that you keep your laptop bag on your person at all times unless requested otherwise by a TSA, FAA or airline official. Avoid storing your device in an airport or train station locker. Also, do not leave it in your hotel room.
Back up all sensitive information to a secondary storage device or cloud storage. Doing this ensures that you can recover most or all of your data in case you lose your device.
Where possible, insure your device against theft or loss. This way, you can receive a reprieve in case you lose your laptop.
You can also activate features like Find my Device that helps you track your laptop in case you misplace it or someone steals it.
Radio Waves and Electromagnetism
Magnetic scanners and metal detectors used in the walk-through or wand scanners use electromagnetic energy. Avoid exposing your laptop to them. Luckily, the TSA uses these scanners to screen people rather than devices.
Is It Safe To Bring A Laptop Through Airport Security?
Carrying your laptop through airport security is safe, but it can be a nightmare for people who don't know or don't follow TSA and FAA guidelines.
If the FAA or TSA has your laptop on the list of banned devices, then you won't carry your laptop around the airport or into a plane.
Here are some tips to keep in mind when you bring a laptop through an airport:
Follow TSA and FAA Rules
Ensure you understand and follow all TSA and FAA rules before traveling with multiple laptops. TSA and FAA agents are at liberty to carry out thorough checks on your laptop in case it fails standard security checks.
They can even confiscate it if they determine it can be a threat to you or other passengers.
Use A Proper Carry-On Bag
A proper carry-on bag is small, lightweight and convenient to carry. It should be well-padded and sturdy to prevent any mechanical damage to your laptop.
Ensure you treat your carry-on as your purse and wallet, and carry it around with you to prevent theft.
Follow International Flight Rules
Carry original documentation as proof that you own your laptop. Ensure that you carry only as many laptops as you need to reduce your transportation costs and any other charges you may incur with foreign custom agencies.
Only carry authorized laptops that the airline approves.
Can We Use A Laptop In Flight?
Any passengers with a laptop can use them in-flight, although you're prohibited from using them during takeoff and landing. Once you reach cruising altitude, you're free to use your laptop as you see fit.
Just like other electronic devices, laptops can jam communications or interfere with the radio signals needed to navigate a plane during takeoff and landing. Interference can be catastrophic to everyone on board.
Final Thoughts
You can carry as many laptops as you need onto a plane, but be careful about it. Extra weights cost more to carry, and airlines will charge you for it.
No matter the action you take, always follow TSA and FAA guidelines to prevent inconveniences during your travels.
Sources
https://www.reuters.com/article/us-usa-airlines-electronics-idUSKBN18O0KL
https://travelinglight.com/how-many-laptops-can-you-carry-on-a-plane/
https://www.news.com.au/travel/travel-advice/flights/virgin-australia-announces-ban-on-macbooks-from-checkedin-luggage/news-story/c66101dc1a2e1fb82781fe73bc81f33f
https://www.smartertravel.com/some-macbook-pro-laptops-banned-from-flights/