Acer produces some of the best laptops in the world at really great prices.
Nevertheless, do Acer laptops come with antivirus?
Here's What You Need To Know About Acer Laptops And Antivirus Software
Many Acer laptops come with a 30-day free trial of Norton LifeLock antivirus. Symantec, the Norton Antivirus owner, has a long-standing partnership with Acer to protect many models of their laptops.
You can download an antivirus onto your Acer laptop with ease and install and activate it. Unless you know what you're doing, don't run your laptop without an antivirus. Make sure to scan and clean malware from your computer regularly.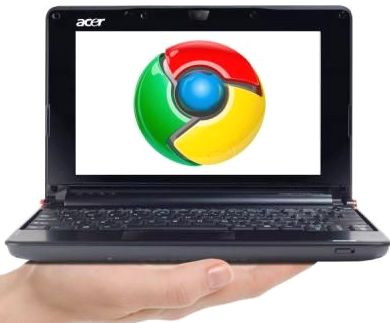 Why Do Acer Laptops Need Virus Protection?
Acer laptops need virus protection for several reasons:
To Speed Up Your Laptop
Virus protection optimizes the performance of your laptop by removing malware that slows it down. Also, keeping your antivirus and OS up to date ensures your laptop functions stably.
A robust antivirus will keep your Acer laptops running at a high level for years.
To Perform Routine Scans
Computers face new threats every day. Regular scans keep your Acer laptop secure from ever-evolving attacks.
Virus protection instantly scans, analyzes and deletes any malware detected on your laptop and in external storage devices. Also, it protects you from online threats and attacks from malicious actors.
To Search and Destroy Malware
Virus protection finds and removes malware or viruses from your Acer laptop.
Once your antivirus scans your computer for potentially unwanted programs and malware, it stops malicious processes and quarantines them. In other cases, it deletes them, and patches any security vulnerability your system may have.
For Safe Surfing and Online Shopping
Virus protection safeguards your online activities from prying eyes. It protects you from identity theft, ransomware and scams.
Many laptop users unknowingly pick malware infections from pop-ups, downloads and spam emails over the Internet.
An exceptional antivirus software safeguards your passwords and financial information from hacking and phishing attacks. You can even shop online safely as your antivirus makes it arduous for malevolent actors to compromise your laptop system
How Do I Download Antivirus Software On My Acer Laptop?
You can download antivirus software of your choice from the proprietor's website with little effort. A much less popular option is to purchase an antivirus software DVD from your local tech store or online.
Each antivirus differs from others. For example, some are free, while others offer free trials. You can try these options out and see what each antivirus offers.
However, purchasing access to the full features of your antivirus can be the difference between full and partial safety.
For Acer Laptops with Windows 8 and above, Windows Defender has you covered. However, it may not be sufficient in many circumstances, and you may need another antivirus to cover other vulnerabilities.
How Do I Turn On My Antivirus On My Acer Laptop?
Many virus protection software turns on automatically as soon as you install them on your Acer laptop.
Once installed and activated with a product key, your laptop will start up with your antivirus already running. As a startup item, it offers an extra layer of protection by blocking any malware that may run as your system boots. 
Windows Defender doesn't need turning on. It also runs on every boot, just like many antiviruses.
Which Is The Best Antivirus Software For An Acer Laptop?
Any premium antivirus will do, but for outstanding results, use Norton Internet Security. Many laptop users enjoy the benefits of this partnership between Symantec and Acer.
Many Acer laptops come with 30-day trials pre-installed to protect these devices until a user purchases a subscription or installs a different antivirus software.
Here are the benefits of Norton Security Ultra:
Great Discounts
Acer laptops users get discounted subscriptions in the first year of using Norton Ultra Security. Most Acer laptops come with a 30-day free trial version of Norton Internet Security which you can upgrade at any time.
Norton guarantees you cashback if their virus protection software cannot secure your computer. If professional assistance can't get you Norton's best safety outcomes, they'll give you a full refund for your purchase.
Call Support
Norton has customer care assistants available 24/7 to deliver call support in case you face any problems.
These technicians will tackle issues around the safety of your device even within your trial period. You don't lose these benefits, even after you upgrade to an extended subscription.
Safe Gaming Sessions
Norton continues to focus on building a safe gaming realm. Your family of gaming devices will stream, purchase, download and play games safely. Norton's awesome scanning speeds maintain the health and efficiency of your Acer laptop for years.
Cloud storage
Norton Security Ultra offers all their paid users up to 25GB worth of online storage space. Here you can save and backup your files and documents. Norton also protects these backups, making them only accessible to you.
How Can I Get Free Antivirus Software For My Acer Laptop?
You can take your pick from a vast collection of free antivirus software on the internet right now. To mention just a few, check out Avira, Avast, Comodo and Malwarebytes.
Many Acer laptops come with Norton Security Ultra's 30-day trial. While it's only free for a month, you can explore it before purchasing a product key or opting for another alternative. Often, some users opt to stay with only Windows Defender.
To get your preferred free antivirus, go to the proprietor's website and download it. Many of them will ask you to subscribe to their services to use its free version. For extended protection, a subscription isn't too much to ask.
However, we advise against free antivirus software. Many times, you'll need to purchase its premium version to access full functionality.
They may not offer comprehensive protection unless you activate them. Free trials make for great marketing tools but not robust gatekeepers. 
Do All Acer Laptops Have Built-in Virus Protection?
Acer laptops use inbuilt Norton Security Ultra and Windows Defender as their primary defense options.
The partnership between Acer and Symantec continues to offer Norton Ultra Security as a safeguard for the integrity of their machines. Acer laptops with Windows 10 installations also enjoy Windows Defender as an extra layer of protection against malware.
You may opt for Windows Defender, purchase Norton's subscription, or purchase another antivirus. The choice is yours.
Can I Use My Acer Laptop Without Antivirus?
You can use your laptop without virus protection. However, doing this exposes you to untold risks with more implications than you think.
If you must use your Acer laptop without virus protection, use these guidelines to protect yourself:
Use your Acer laptop without an internet connection until you purchase antivirus software.
Keep your laptop up to date with Windows OS and security patches. Ensure Windows Defender's Virus definitions are also up-to-date.
Install an operating system that's less vulnerable to malware attacks e.g. Linux
Only connect external devices you trust to your laptop. Where possible, use a device with an updated antivirus to scan and clean your USB drive or external hard drive before you plug it to your unprotected laptop.
To mitigate against data loss in the unfortunate case your unprotected device catches a virus, backup your data to your cloud or an external hard drive.
How Do You Know If There's A Virus On Your Acer Laptop?
There are several ways you can find out if your Acer laptop has malware:
Repetitive Error Messages
Some error messages may show other problems with your device. However, repetitive error messages can be a sign your Acer laptop has malware. If your system software keeps throwing errors, abruptly stopping and restarting, or crashing, you have a major problem on your hands.
Malware may also prevent your antivirus and OS from updating, causing them to send you incessant problem notifications.
Drop in Performance
Where it was once fast, your Acer laptop may lag. It may also malfunction, and overheat. Your Acer laptop may boot and shut down super sluggishly. Also, some of your most essential programs will slow down and take time to open.
Notifications
Getting alerts from your antivirus is the most compelling way of knowing the health of your laptop.
Alerts of potential attacks will ring once a harmful program runs, downloads or pops up in your browser. These alerts often recommend counteractive measures against these potential threats.
How Can I Clean My Acer Laptop From Viruses?
To clean your Acer laptop from viruses fast, use your up-to-date premium antivirus. Even for newbies, cleaning your Acer computer with antivirus software is straightforward.
Besides that, there are other ways of cleaning a malware-infected laptop:
Use the task Manager wizard to examine, stop and end running tasks that pose a threat to your system.
Activate your Firewall to barricade your system from harmful malware attacks.
Use your Command Prompt to run commands that stop and delete unwanted programs from your system. Attempt this only if you're an expert or know what you're doing.
If all else fails, backup your essential files and reinstall your OS. Doing this allows you to start on a clean slate.
What Can I Do To Protect My Acer Laptop From Viruses?
Here are several measures you can take to protect your Acer laptop:
Extend Your Norton LifeLock Subscription
After your first year on a discounted subscription, renew it to maintain the safety of your laptop.
Software Update
Ensure your antivirus software and operating system are both up to date. Having updated security patches helps keep your Antivirus software resilient against evolving attacks.
Unknown Emails
Don't open emails from addresses you don't recognize. Also, avoid opening emails with links and attachments until you've scanned them with your antivirus for safety.
Scammers and hackers use emails with embedded links to access and take control of your laptop. Where possible, open these emails in a sandbox or mark them as spam.
Use Authentic Programs and Applications
Only use programs with authentic security certificates. Often, these programs already meet industry security standards and do not harm your system or leak your information to third parties.
Hacked or cracked programs embed trojan horses on your computer and siphon out your private information to gray and black hat hackers, exposing you to untold loss because of identity theft.
Create and Use Strong Passwords
Maintain the use of strong passwords across all your online and offline accounts. Weak passwords expose you to brute force attacks.
Also, avoid using a single password for all your sign-ins. In case you lose it, you expose only one of your accounts, instead of them all.  
Final Thoughts
Acer laptops are outstanding devices, made even more robust using Norton LifeLock antivirus. Purchase a subscription to keep it running at optimal levels all the time.
With updated virus definitions, you'll keep your Acer laptop malware-free and increase your productivity over time.
Sources
https://www.acer.com/ac/en/GB/content/norton
https://www.cnet.com/tech/services-and-software/acer-to-bundle-symantec-software/
https://www.howtogeek.com/441321/does-your-computer-have-a-virus-heres-how-to-check/