Asus is a Taiwanese electronics brand that develops, builds, and sells phones, laptops, displays, computer components, and accessories.
With over 32 years of experience in the global market, Asus continues to grow year after year.
They manufacture some of the world's most powerful gaming laptops and have helped create a community of loyal followers and users.
For a beginner, you may ask, are Asus laptops good for you?
The Quality Of Asus Laptops
Whether you are an avid gamer, a data analyst, developer, or student, Asus has a device that suits your unique needs. From high-powered graphics and central processing units to reliable and expansive storage, Asus has it all.
They also build elegant lightweight computers using designs that make you stand out from the crowd.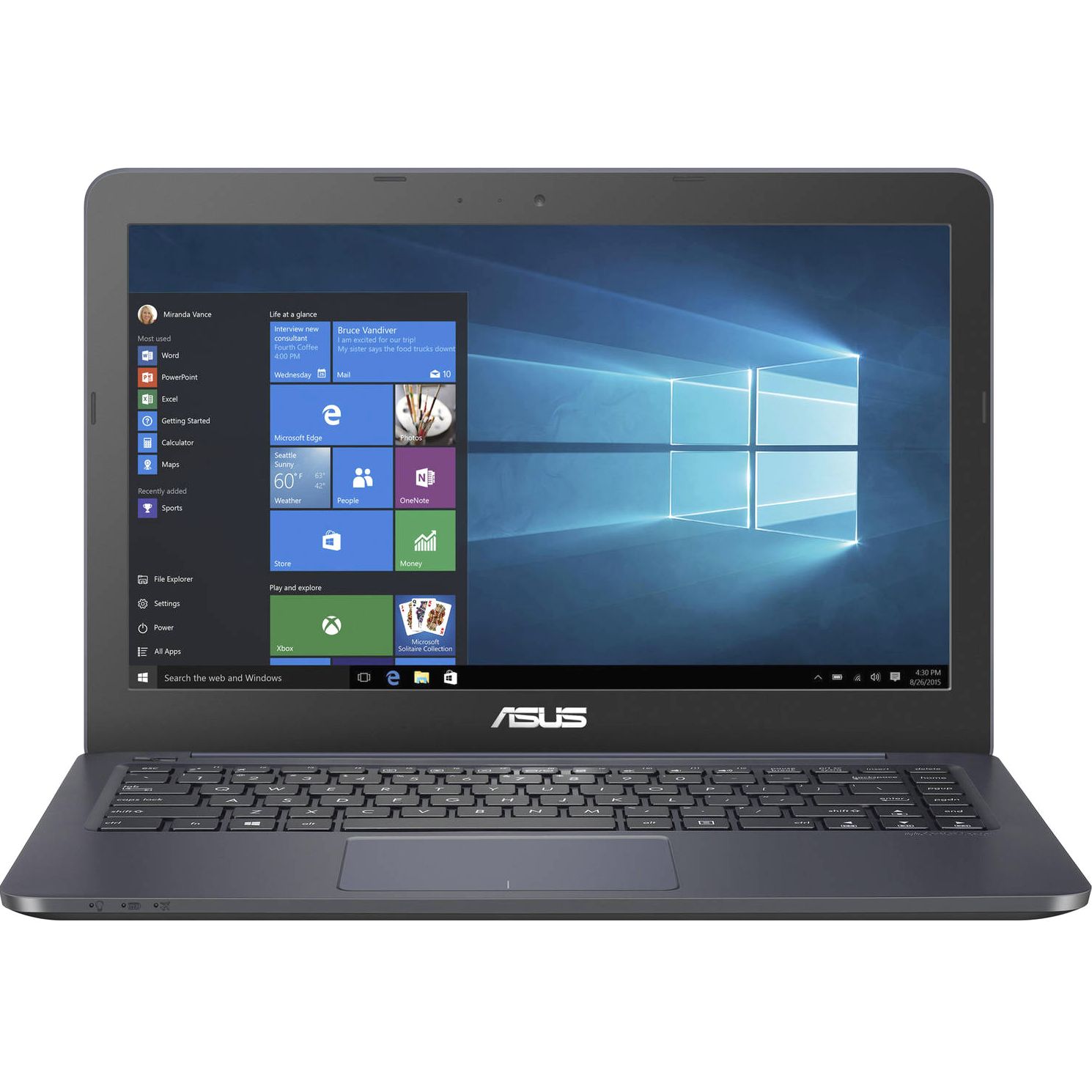 Is Asus A Good Laptop Brand?
Asus is an exceptional laptop brand. Not only are they built using long-lasting materials, but they also feature elegant designs.
All their laptop components use high-quality materials to deliver a noteworthy experience to all users.
You also enjoy a one-year onsite warranty with every Asus laptop purchase you make to ensure that you enjoy a seamless ownership experience.
Are Asus Laptops Hard Or Easy To Use?
For the most part, Asus laptops are easy to use. They adopt a sleek design that's simple and intuitive.
Their laptop screens are crystal-clear, and their keyboard buttons are soft and responsive to touch.
They are easy to power on and navigate. Asus laptop touchpads are sensitive to touch and respond instantly to tap commands.
All USB, HDMI, network, and charging ports are easy to locate and use, so you won't have any trouble with them.
How Long Should An Asus Laptop Last?
With careful and proper use, your Asus laptop will last for an ideal 3 to 4 years.
High-end Asus laptops will last longer than mid-range or lower-end ones.
Usually, high-end laptops use better quality materials and can perform more complex functions.
However, with standard everyday use like document processing, watching movies, internet browsing, and email, you can get a longer lifespan out of any Asus laptop.
Why Are Asus Laptops So Cheap?
Some Asus laptops are cheap, but most of them aren't.
Many high-tier Asus laptops cost more than $1000, and that's certainly not pocket change.
However, you may notice that many Asus laptops are cheaper than other brands with similar specifications.
Why is this?
Asus offers better laptop configuration at a much lower price than other competing brands.
This is quite interesting to note because you won't get any less quality with Asus.
Do Asus Laptops Last Longer Than Average Laptops?
For the most part, they do. According to PC Magazine, Asus has an average annualized failure rate lower than that of a Lenovo.
Your Asus laptop will last as long as its Microsoft and Dell counterparts but is outperformed by only Apple, HP, and Toshiba.
Your Asus laptop will last you as long as or longer than any other popular brand in the market.
What Is The First Thing To Break On An Asus Laptop?
First, your Asus laptop is quite robust and won't break easily.
Unfortunately, if it were to fall or experience sudden shock, the first thing to break would be the screen.
It would shatter because it is fragile.
How Long Does The Asus Laptop Warranty Last?
Your Asus warranty will last you for about 12 months after purchase of your device.
This warranty offers limited hardware service for parts and labor repair for selected notebooks, but only in countries with authorized Asus repair centers.
Are Asus Laptops Reliable?
Your Asus laptop will last you a fair period before breaking down.
SquareTrade reports that only Asus and Toshiba are the most reliable laptops, with only less than 16% having a hardware malfunction over three years after purchase.
PC Magazine also reports that Asus was the third-most reliable laptop in 2020, bested only by Apple and Microsoft.
From these statistics, it's quite easy to say that your Asus laptop won't easily disappoint you.
How Long Do Asus Laptop Batteries Last?
Asus batteries will last anywhere between one and three years.
However, if your laptop consistently performs demanding tasks or uses higher computer and graphics resources than normal, your battery's life cycle will also reduce drastically.
Higher operating temperatures will also give you similar problems.
What Are The Most Popular Asus Laptop Models?
Asus Zenbook 13 UX325EA
If you're looking for a laptop for professional office functions, the Zenbook 13 is a sure winner.
It combines beauty, durability, and performance into an elegant aluminum alloy chassis.
Despite its slim metallic profile, this laptop can withstand extreme temperatures, sudden falls, altitudes, vibrations, and shocks.
This model features 13 different ports, including a powerful USB 3.2 Gen 1 Type-A port, a full HDMI 2.0 port, and two Thunderbolt 4 ports. You can enjoy next-generation charging standards with these Thunderbolt ports.
The Zenbook 13 comes with a matte 13.3-inch screen with a resolution of 1920 X 1080 pixels. You can view your documents and enjoy movies on this laptop with exceptional clarity.
A springy and comfortable keyboard with slight concave buttons offers plenty of space for typing. This makes it ideal for performing intense typing functions, as it does not exhaust your hands.
Below the keyboard is a large glass touchpad with a responsive surface that performs Windows 10's multi-touch gestures without as much as a hitch.
Intel's new Tiger Lake processor powers the Asus Zenbook. With higher clock speeds than before, this laptop will perform up to 20% better when processing multiple tasks. You can run multiple tabs on your browser, transcode video, and transfer files at blazing speeds with this processor.
You can squeeze a decent 13 hours of battery life out of this Zenbook, which makes this laptop an overachiever among laptops with similar specifications.
Despite all these features, this laptop lacks a headphone jack, which may annoy lovers of music.
Its display could certainly be brighter, and its speakers are quite lackluster.
That notwithstanding, The Zenbook 13 is a laptop to look out for.
Asus ROG Zephyrus M15 GU502
The Zephyrus line of Asus laptops brings a sleek balance of performance and reliability to this gaming laptop.
A magnesium alloy chassis gives this laptop a rugged but edgy look, betraying the beast that lies within it.
It features functional ports on both sides of the laptop, including 3 USB 3.2 Gen 2 Type-A ports, one USB 3.2 Gen 2 Type-C port, an audio jack, a mic input jack, and a HDMI slot. You can connect all your external accessories to your computer with no problems.
The 15.6-inch Full HD resolution display offers a whopping 240 Hz refresh rate which does an excellent job of streaming games seamlessly and displaying rich colors during gameplay
The Zephyrus M15 presents a decent backlit keyboard with a moderate size and comfortable to type on. The keys are quite soft and respond to touch efficiently. It also features a moderately sized track pad that's quite sensitive to touch, but responsive enough for all your gestures.
This laptop features a discrete NVIDIA GeForce RTX 2070 Max-Q graphics card with 8GB VRAM that can power through your most resource-intensive games. Its incredible 10th Generation Intel i7 CPU with 16GB of RAM powers through your daily activities without pressure.
With a battery life slightly shy of 9 hours, this behemoth of a gaming laptop outdoes many competitors with similar capabilities.
The GU502, unfortunately, has poor speakers, a duller display than you'd expect, and may run hot with extended use.
Despite these weaknesses, the GU502 still impresses.
Asus ROG Strix Scar III
The Strix Scar III is a promise of nothing but sheer gaming power, delivered without remorse.
The Strix Scar takes a faux-aluminum design with neat lines and a rugged structure. It still manages to weigh just about 4 pounds, reasonable for any gaming laptop.
On the sides of this laptop are a decent number of functional ports, including three USB 3.1 Type-A ports, A HDMI 2.0 port, and a USB Type-C DisplayPort for all your external accessories
Its 15.6-inch Full HD display is decently bright and full of color, with a smooth 240 Hz refresh rate that streams high-quality games smoothly.
The Strix offers a soft keyboard with gentle keys that feel comfortable to touch. This keyboard uses individual RGB lighting that you can change and customize with ease.
The Scar III offers impeccable audio with speakers positioned on either side of the laptop.
A discrete NVIDIA GeForce RTX 2060 Graphics card with 6GB of Video RAM blows through your most demanding games, offering unparalleled performance when needed. Its 9th Generation Intel Core i7 processor registers incredible clock speeds for all your other tasks.
The Strix Scar III outdoes its mainstream competitors by offering up to 5 hours of battery life, even with continuous use.
This laptop does not come with an inbuilt webcam, but it doesn't need one to capture your attention.
What Do The Reviews Say?
Many reviewers on Amazon give Asus laptops favorable reviews.
They like how affordable Asus devices are considering their exceptional performance, and they recommend them a lot to other potential users.
Final Thoughts
You can't go wrong choosing an Asus laptop when deciding which brand to buy.
Their laptops offer outstanding performance when compared to competing brands.
Besides that, they adopt stunningly elegant designs, standing out among their counterparts in the market.
Sources:
https://www.squaretrade.com/htm/pdf/SquareTrade_laptop_reliability_1109.pdf
https://www.pcmag.com/news/readers-choice-awards-2020-laptops-and-tablets
https://www.laptopmag.com/reviews/asus-rog-strix-scar-iii