Dell makes some of the most appealing laptops in the market.
They also have a laptop for virtually any purpose you may have in mind.
As you consider getting one for yourself, you may wonder: are they as good as they look?
Here's What You Need To Know About The Quality Dell Laptops
Dell builds some of the best laptops you'll ever use. They're pretty easy to use and have excellent build quality and performance. Although quite expensive, you can rest assured of longevity, as they don't break easily. Many reviewers favor Dell laptops and recommend them to prospective users.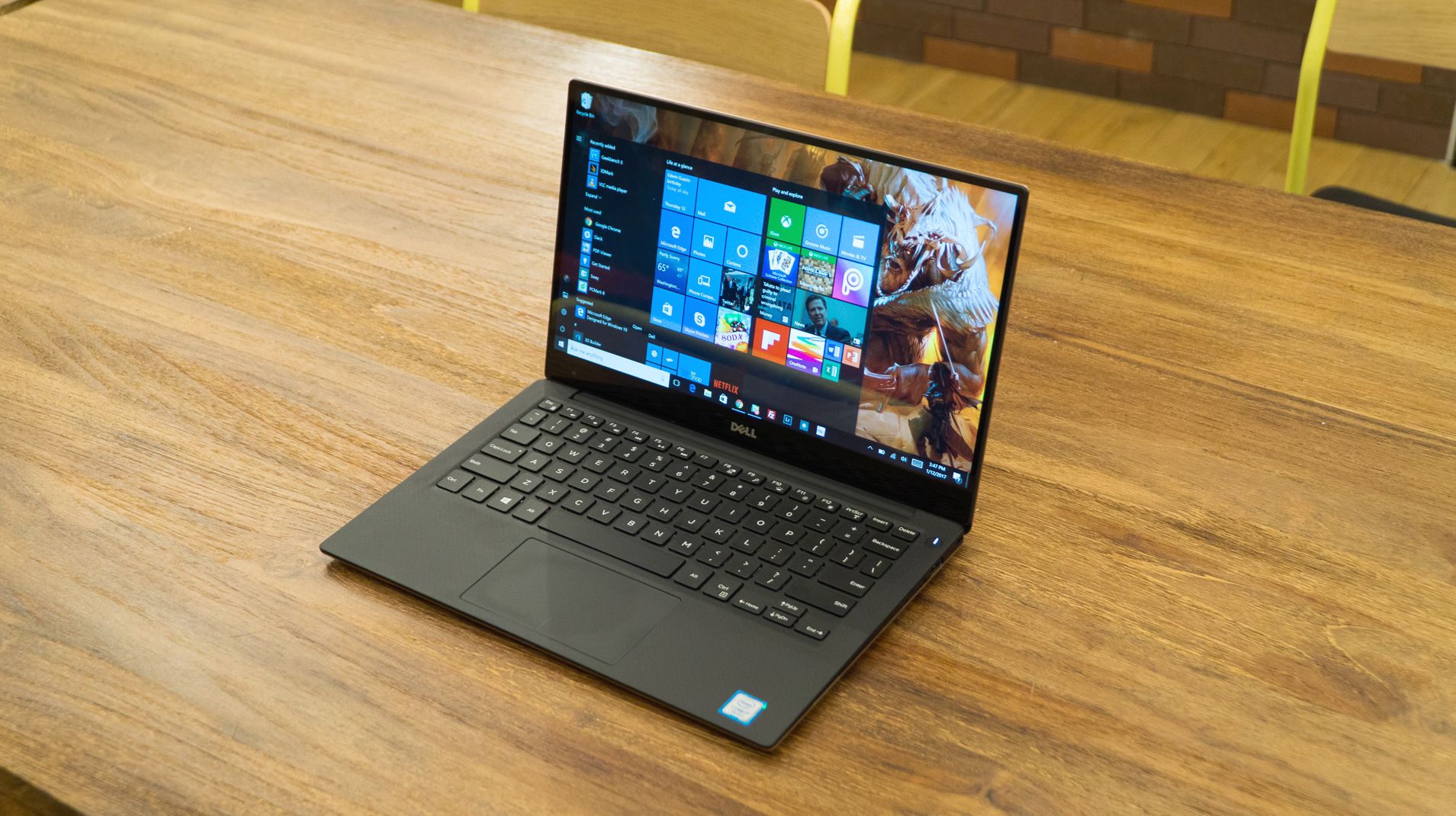 Is Dell A Good Laptop Brand?
Dell is one of the world's most premier laptop brands. This manufacturer designs and builds exceptional laptops, taking every little detail into consideration.
From high-resolution screens to enhance connectivity, software and build materials, Dell delivers on each of their devices.
Besides that, Dell laptops look amazing. Even their rugged and special options all look appealing. Many of their consumer laptops are lightweight and portable, making them suitable for day-to-day use.
They also sport solid battery lives for extended use even when you're on the go.
Are Dell Laptops Hard Or Easy To Use?
Dell laptops are quite easy to use. Here's why:
Operating System
Many Dell laptops come standard with Windows operating system. With over 75% of the global market share, Windows is the most commonly used platform. Therefore, unless you use macOS often, using your Dell laptop will come as second nature to you.
Many Windows software programs are available for free and are easy to download and install. Professional options, although often pricey, offer the best results on all your documents and projects.
Windows OS also supports PC gaming, and Dell's Alienware division offers some of the world's most powerful gaming laptops.
Not only do these laptops give you the most immersive experience, but Dell also built them to last.
Accessories
Dell also provides other peripheral devices that compliment your laptop. These accessories are easy to set up and use.
Dell offers external keyboards, monitors and mice that you can easily acquire to extend the functionality of your device.
Also, many third-party accessories work with Dell laptops. You may opt for cheaper accessories or peripheral devices and they'll still work efficiently with your Dell laptop.
Compatibility
Dell laptops are compatible with almost any peripheral device, provided you can connect it to your laptop.
For example, you can use any type of printer, scanner, monitor, UPS, webcam, external storage device and projector provided you can connect it to your computer.
Often, these devices will install unique drivers to support them but they'll run seamlessly thereafter.
How Long Should A Dell Laptop Last?
Your Dell laptop should last you at least three to five years of usage. With proper maintenance, software updates, repairs and battery replacements, you can get at least five more years out of it.
For this reason, you may only need to buy a newer laptop once the components of your old laptop are slow or obsolete.
Why Are Dell Laptops So Expensive?
It's difficult to pin it down to one reason, so here are several reasons for such pricing:
Brand Reputation
Dell has built computer devices for over 37 years now, and with that comes a stellar reputation for quality. Part of the cost you pay is sort of 'brand tax'.
Every device with a Dell logo gives a guarantee for longevity and durability, something this manufacturer easily delivers on.
Design
Dell has invested in high-quality device design, producing some of the world's most powerful laptops housed in premium materials.
To produce eco-friendly laptops, they also use recyclable materials like Copper, Steel and PVC to build the chassis and components of their laptops.
Doing this helps them reduce carbon emissions and protect the environment while still delivering high-performance devices.
Customer Service
Whenever you buy a new Dell laptop, the manufacturer guarantees premium support services in case you have trouble using it.
This way, you can always access help whenever you need it. Dell has support services in email, chat and call, allowing you to access help in a way you're comfortable with.
Specialty Laptops
Dell's Alienware division only builds high-end gaming laptops for enthusiasts and hardcore gamers. These laptops come with custom features and configurations that meet each unique user's requirements.
These components are expensive to build and assemble into a device.
Therefore, Alienware laptops will cost exponentially more than other Dell laptops, as well as other gaming laptops in the market.
Do Dell Laptops Last Longer Than Average Laptops?
Dell laptops will last just about as long as any other laptop brand. Note, however, that how you handle your laptop also factors into how long it will last.
Frequent servicing, cleaning and component repair will have your laptop lasting past its expected expiry. It's not uncommon to run into Dell laptops that are still in use over 10 years after being manufactured.
What Are The Most Common Issues With Dell Laptops?
Here are some common problems you'll encounter with Dell laptops:
Touchpad Problems
Sometimes your Dell laptop touchpad will freeze or stop working entirely. It may also skip, making it hard to control your cursor. This problem can be quite annoying, especially if you use your laptop daily.
You can solve this problem in four different ways:
Update the touchpad driver. If your drivers were outdated, this should solve the problem.
Roll back a driver update. Sometimes an update may cause this problem. A rollback solves this problem.
Disable and Re-enable the touchpad. You can do this from your Windows Control Panel or Dell Settings Menu.
Replace the touchpad. Get a qualified laptop repair technician to replace your old touchpad with a new one.
If these solutions don't work, you may get a peripheral mouse or reinstall Windows.
Overheating
Overheating is quite common in many laptop brands, including Dell. Whenever this happens, your laptop may shut down abruptly or reboot.
It may also run with a noisy fan, causing you unnecessary distraction.
In severe cases, overheating may cause damage to other components, costing your hundreds of dollars in repairs.
To deal with overheating:
Clean out your laptop fan frequently. This will remove any dust particles clogging the vents of your laptop. It will also free up your laptop's ventilation, cooling it down faster.
If you break your fan because of a fall or mechanical damage, replace it.
You can also get a cooling pad or vacuum cooler to help keep your laptop in optimum running temperatures.
Scan your computer with an antivirus software to get rid of any malware that may cause your fan to malfunction.
Loose DC Jack
This problem often affects older Dell models. Your DC jack may come loose because of normal wear and tear or because of mechanical damage.
This may cause your laptop to charge inefficiently or stop charging altogether.
To solve this problem:
Replace your DC jack with a new one.
Reinforce a loose DC jack on your motherboard. A qualified technician will help you with this for a few bucks.
Keyboard Malfunction
Most times, your Dell keyboard may become erratic, lose functionality in some keys or stop working altogether. Some keys may also feel stiff to the press.
Often, this problem occurs due to dust trapped inside the keyboard. However, it may also have other causes.
To resolve this problem:
Clean the keyboard with a blower or compressed air spray. Getting rid of dust will soften stiff keys and return their functionality.
Update or roll back keyboard drivers. Sometimes, new driver updates break things. Other times, new updates fix things. Check your device especially if you've had any recent system software updates.
Check the keyboard connector. Sometimes, its connector may come off its socket. Reconnecting it solves your problems.
If all else fails, you may replace your keyboard with a new one or purchase a cheaper external keyboard.
How Long Does The Dell Laptop Warranty Last?
Depending on what you choose, Dell's Limited Hardware Warranty lasts anywhere between 90 days and 5 years.
This warranty covers repairs and replacements on defects in materials and workmanship in your Dell laptop or any other Dell-branded device you own.
You may purchase renewals or extensions to your laptop warranty after you purchase your laptop.
Are Dell Laptops Reliable?
Dell laptops are reliable. Besides using high-quality materials and components to build them, these laptops can last up to a decade with responsible use.
Dell laptops don't break down often, so expect to use yours without frequent repairs or part replacements.
How Long Do Dell Laptop Batteries Last?
If you're a standard user, you can expect a decent one-and-a-half to two years' worth of usage from your battery.
If you're a power user, however, you may wear out your battery in 18 months or fewer. The longevity of your battery will depend on your level of usage.
What Are The Most Popular Dell Laptop Models?
There are four popular Dell laptop models. They are:
Inspiron
Dell Inspiron laptops are an amazing selection for the everyday user. They're quite affordable and functional. They're ideal for social media, streaming and light office tasks.
XPS
The XPS series features a collection of high-precision laptops for specialized creative tasks. They feature high-resolution displays and high-quality performance for all your professional tasks.
Alienware
These are dedicated high-end laptops for hardcore gamers. Alienware laptops will give you an immersive gaming experience as you enjoy all your favorite game titles from the comfort of your laptop.
G-Series
Dell's G-Series laptops give you a foundational platform to enjoy high-quality gaming experiences on a budget. They offer amazing responsiveness and can also serve all other professional tasks you may have.
What Do Reviewers Say?
Inspiron
Many buyers of the Dell Inspiron series liked the laptop. They enjoyed transitioning to newer Dell models, having either owned older Dells or moved in from other brands.
They were satisfied with the price and the quality of these devices, with many of them getting over 4.8-star reviews on Amazon.
XPS
XPS buyers were just as happy as Inspiron buyers. They felt their laptops had superior quality builds and outstanding performance.
However, many users complained of poor customer service from Dell, especially if they called to get their devices repaired or replaced because of defective parts.
Despite these complaints, the XPS still scored a solid 4-star rating on Amazon.
Alienware
Alienware buyers were even more impressed with their new devices, with many satisfied with their purchases.
According to several of them, Alienware laptops are powerful, and performed just as well as advertised.
Despite a 4.5-star rating on Amazon, dissatisfied users expressed disappointment at poor battery lives, poor customer care and hectic return and repair processes.
G-Series
Dell's G series laptops get just as much approval as the rest of their brand devices. G-Series laptops outperform other laptops, according to many buyers.
They're fast, and worth their price. Poor customer service and instant breakdowns are a common complaint, although not enough to reduce its rating below 4.5 stars on Amazon.
Final Thoughts
Dell does a stellar job of producing laptops that you can use frequently. They also build specialty laptops that you can purchase, especially if you're a gamer.
Sources
https://www.dell.com/en-us/shop/scc/sc/laptops?~ck=mn
https://www.dell.com/learn/us/en/uscorp1/terms-conditions/art-limited-hardware-warranties
https://mobilecomputerrepairservice.com/dell-laptop-problems-and-quick-fixes/