You've probably seen a colleague or friend use a sleek Lenovo laptop.
Although these laptops look stunning, do they perform as well as advertised?
In this article, we take an in-depth look into Lenovo and what you can expect when you purchase one.
Here's What You Need To Know About The Quality Lenovo Laptops
Lenovo laptops are sturdy laptops and an outstanding investment for any beginner. They're pretty easy to set up and use, and they're compatible with any accessory you may add to them.
Lenovo laptops are incredibly durable, and they'll last you for over five years. With proper maintenance, it may even be longer.
Also the cost of Lenovo laptops is slightly less than other brands, which is quite interesting to note.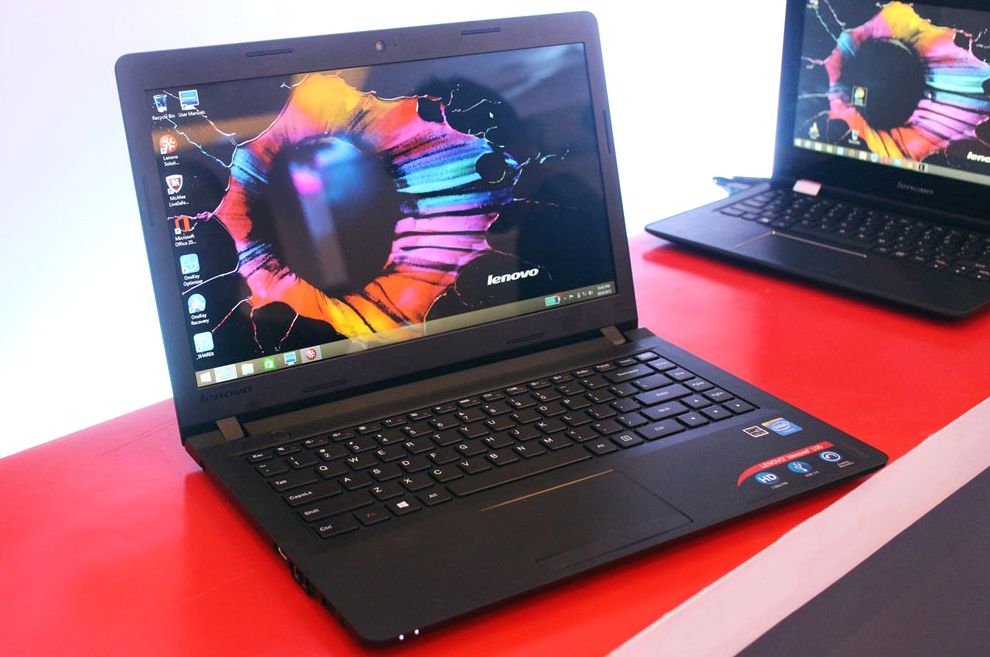 Is Lenovo A Good Laptop Brand?
Lenovo is an excellent laptop brand. As a spinoff of IBM Computer systems, Lenovo laptops continue to carry a stellar reputation. From breathtaking design to unparalleled performance, Lenovo laptops take every key detail into consideration.
Lenovo spends millions on research and development, each time producing more robust and reliable devices.
Not only that, but they also have outstanding batteries, beautiful ergonomic designs, high-resolutions screens and powerful processors.
Their devices are thin and lightweight, perfect for everyday use.
Are Lenovo Laptops Hard Or Easy To Use?
You'll have an easy time using your Lenovo laptop. Here are some reasons:
Windows Operating System
If you already use the Microsoft Windows environment, you'll have a seamless transition from your old laptop to your new Lenovo laptop.
You'll continue to enjoy all the free and premium software programs you'd use on your old device. Downloading and installing them will still be a stress-free process.
Lenovo's gaming laptops also take on revolutionary design. Because gaming thrives best on the Windows operating system, you'll enjoy every single minute of your experience.
If you're transitioning in from macOS or any other platform, you may have a steep learning curve with the Windows OS but not with Lenovo laptop itself.
Its sleek and elegant design rivals that of many modern MacBooks, although still maintaining similar simplicity and usability.
Compatibility
Lenovo laptops maintain compatibility with almost every peripheral device in the market right now.
Once your laptop installs all the drivers needed, it will support virtually all office printers, monitors, external storage devices, projectors, webcams and scanners.
You won't have to buy newer peripherals to compliment your laptop. With your Lenovo laptop, you'll use whatever is available to you as smoothly as you like.
Connectivity Options
Your Lenovo laptop offers advanced connectivity options that you can use in almost all situations. You can extend your display using either a HDMI port or a mini DisplayPort.
You can also transfer data at blazing speeds between devices using either a USB-C or thunderbolt port.
These innovations help you save time while running other functions with your laptop.
How Long Should A Lenovo Laptop Last?
On average, your Lenovo laptop will last you anywhere between two and four years. Just as it is with other laptop models, however, your laptop may last longer or shorter depending on how you handle it.
Even on their budget laptops, Lenovo builds excellent laptops capable of withstanding extended use.
With proper care, regular updates, repairs and servicing, your Lenovo laptop may last up to 8 years or more.
Why Are Lenovo Laptops So Expensive?
Lenovo laptops are quite expensive but they're cheaper than other laptop brands with similar configurations. However, they're expensive for several reasons:
Brand Tax
For over 36 years, Lenovo has built hundreds of millions of devices. They've tested and built many robust and reliable computer systems that have since given their brand a stellar reputation.
The Lenovo brand guarantees quality, and delivers upon this promise without compromise. Therefore, to own a Lenovo laptop is a bit of a luxury, therefore you'll pay some more for a reputable brand name.
Quality Builds
Lenovo spares no expense in building their laptops to be sturdy and durable. Not only will your Lenovo laptop last you long, but it will also perform effortlessly without frequent repairs or replacement parts.
To reduce their environmental impact, Lenovo laptops use recyclable and energy efficient materials to build their products.
These materials also go into the packaging of the products. Such materials add up to the cost of the eventual product.
Customer Service
In case you encounter any challenges with your device after purchase, Lenovo offers premium support services to help you solve them.
Using tools like Lenovo's Service Bridge software, you can automatically detect your device from their website and troubleshoot any issues you face.
Besides that, you can contact customer care directly via email or phone and get instant help from a company representative.
Do Lenovo Laptops Last Longer Than Average Laptops?
Lenovo laptops outlast average laptops. However, longevity will depend entirely on how you handle your laptop.
With careful use, regular servicing, repairs and cleaning, your Lenovo laptop will outlast other laptops. Unsurprisingly, some laptops last north of 10 years.
What Are The Most Common Issues With Lenovo Laptops?
Just like many devices, there are some common problems you'll face with your Lenovo laptop. Although not prevalent in every Lenovo laptop, here are some common problems:
Overheating
Your Lenovo laptop may overheat, causing your laptop to shut down suddenly or reboot. Excessive overheating may also cause more damage to other components of your device, costing you hundreds of dollars.
To solve this problem:
Clean out your fan to remove dust particles that clog your vents.
If your fan broke, replace it with a functional one
You can purchase a cooling pad or vacuum cooler to help your fan keep your device cool
Faulty Display
Your display may flicker, appear dim or go blank altogether. Sometimes this may happen out of the blue, or it may be because of mechanical damage to the screen because of a fall or impact force.
To resolve this problem:
If your screen is damaged, get professional help in replacing it.
Reset your graphics card. Doing this will cause it to run with its default configuration, repairing any errors it had.
A faulty battery may also cause your screen to flicker. Replacing it with a new one often solves the problem.
Faulty Keyboard
Some keys may fall off, become stiff or lose functionality. This often happens when your laptop accumulates dust on its keyboard. You can resolve this problem in these ways:
Clean your keyboard with an electric blower or compressed air spray. This gets rid of the dust and restores keyboard functionality.
If the keyboard is broken, you can replace it with a new one.
How Long Does The Lenovo Laptop Warranty Last?
Your standard Lenovo warranty covers your device against any manufacturer defects for one full year from the day of purchase.
For a few more dollars, you can extend this warranty for up to three years. You can also opt to get a one-year warranty for your battery and other accessories.
Are Lenovo Laptops Reliable?
Lenovo laptops are built to last. Constructed with high-quality materials, your Lenovo laptop will perform at a high level consistently for a long period.
It can also withstand medium drops and impact, so you won't have to repair or replace parts often. With proper use and service, your Lenovo laptop will last for a decade or longer.
How Long Do Lenovo Laptop Batteries Last?
With standard use, your Lenovo battery will last you about two to three years of use before it wears out. Power users may get one year fewer.
Your battery can last for only so many charge cycles, and it will degrade depending on how intensely you use it.
What Are The Most Popular Lenovo Laptop Models?
There are three popular models you can explore today:
ThinkPad/ThinkBook
The ThinkPad and ThinkBook are Lenovo's professional laptops. They are ideal for high performance office tasks and everyday business use.
Yoga/ IdeaPad
The Ideapad is an affordable laptop for home and everyday use. They're a functional selection, ideal for school, social media, streaming and light office tasks.
Legion
Lenovo's Legion division produces some of the world's toughest gaming laptops. You'll enjoy a seamless gaming experience as you play all your favorite titles with this device.
What do reviewers say?
ThinkPad/ThinkBook
The ThinkPad received considerable praise for its durability. One reviewer expressed particular satisfaction at the ThinkPad's sturdy performance in a dusty area.
Users also felt the pricing was fair, although some few exceptions complained about sudden computer breakdowns. This laptop model received a 4.5-star rating.
Yoga/IdeaPad
Many verified buyers on Amazon loved the IdeaPad series. Not only is this a convenient laptop, it's powerful and useful. They favored the pricing, considering it as fair, or even a bargain.
Very few users complained, although it was about damaged devices or poor customer care. The IdeaPad has a consistent 4.5-star rating from almost all users.
Legion
Although cheaper than many gaming laptops, the Legion received high praise from almost all its users. Users enjoyed its blazing speed and its lightweight but rigid build.
Except for terrible speakers and poor customer service, this laptop model enjoyed a high 4.7-star rating on Amazon.
Final Thoughts
Lenovo makes some outstanding laptops. If you're looking for one, this brand would be the best place to start, especially if you're a student or user who needs longevity.
Sources
https://recoverit.wondershare.com/computer-problems/resolve-lenovo-laptop-or-thinkpad-black-screen-issue.html
https://www.bhphotovideo.com/c/product/1346879-REG/lenovo_5ws0a23813_2_year_lepac_depot_repair.html