At your office or school, you've probably seen as many HP laptops as Apple MacBooks.
HP laptops are pretty popular among many professional users.
But you may wonder: are these laptops as good as people claim them to be?
Here's What You Need To Know About The Quality HP Laptops
HP is an outstanding laptop brand. With over 82 years of experience, HP creates some of the world's most innovative laptops. Their laptops are sturdy and durable, ideal for everyday use for business and entertainment purposes. They cost a lot more than other brands, but the price is well worth it.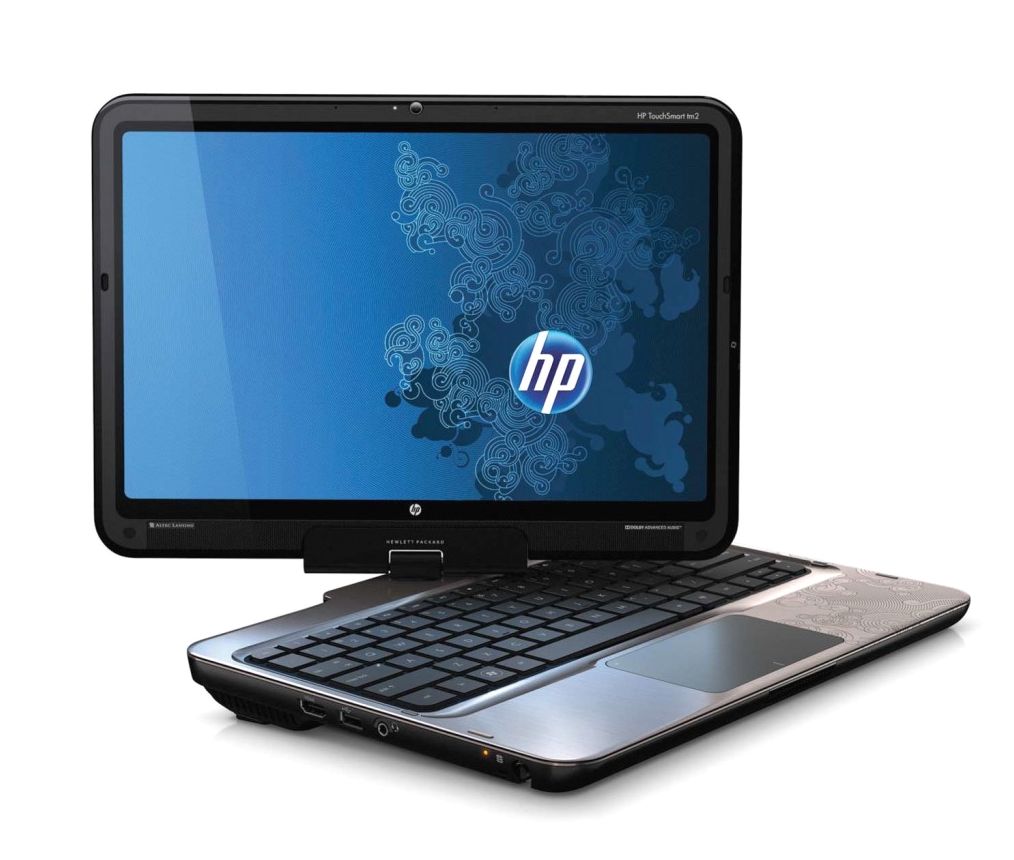 Is HP A Good Laptop Brand?
As one of the biggest laptop manufacturers in the world, HP produces some of the best quality laptops you'll find in the market.
From their more economical devices to their premium devices, HP consistently produces high-quality devices that are fast and functional for all your everyday needs.
Recent HP laptops have adopted elegant designs that appeal to users with different needs. Their consumer devices use ergonomic designs to ensure that you enjoy a seamless experience while using them.
Are HP Laptops Hard Or Easy To Use?
HP Laptops are easy to use. Here are a few reasons:
Windows Operating System
Many HP laptops ship with the Windows OS which is quite popular across the world. Over 77% of computer owners use this OS, making it a fairly accessible option for you.
If you're coming in from macOS or Linux, you'll quickly get used to your new HP device.
Although the operating systems vary, there isn't much difference between Apple and HP's device design. You may have a learning curve with the OS differences, but not with the device itself.
Your HP laptop also supports a majority of free and enterprise software programs. You can easily download them from the internet and install them on your HP laptop in no time.
Often, these programs will help you deliver outstanding results on all your documents and projects.
Compatibility
Your laptop is compatible with a host of peripheral devices, including third-party brands.
So long as your device supports USB or wireless connectivity, you can connect it to your HP laptop and use it to perform whatever task you want.
You may connect printers, monitors, scanners, webcams and projectors with no problems. Once your laptop installs your device's drivers, you can control it directly using your HP laptop.
Connectivity Options
Your HP laptop features advanced connectivity options that support use with other devices no matter the situation.
From high-speed Thunderbolt ports to standard USB-A ports, you can transfer data between devices smoothly.
You can also extend your display with either a VGA, HDMI port or DisplayPort, allowing you to multitask on demand. Even as technology evolves, some of these ports remain useful for years to come.
How Long Should An HP Laptop Last?
Your HP laptop will last you at least three years, which is a fair period of use. However, proper use and maintenance will buy you more time with your device.
HP's laptops use tough materials and excellent components that will give you outstanding performance for as long as you own one.
While you may need to buy certain upgrades or replace some parts, your laptop should last you long enough.
Why Are HP Laptops So Expensive?
HP laptops often cost as much as or more than other brand laptops with similar configurations. Here's why that happens:
Build Materials
The HP company takes exceptional care in choosing materials that build their devices. All materials have premier quality, most are environmentally friendly, and can undergo recycling.
These materials are hard to source and mold into components, and these processes are often expensive.
Also, these materials often produce elegant and durable laptops, all of which push up the prices of HP devices.
Brand Tax
In their 82 years of existence, HP has built a reputation of excellence on a global scale. All their laptops carry this reputation of stellar performance and quality, something the company will guarantee.
This reputation adds value, or 'brand tax' to their devices, making them pricier than other brands.
Customer Service
Your HP laptop purchase comes with customer support services which may be useful in case you deal with any unexpected problems.
Access to instant help is a call, chat or email away. While these services are often available for all HP devices, a small fee from the price of your device goes to keeping these services running.
Research, Development and Innovation
HP constantly engages in developing new technologies to produce unique and exciting products.
With these innovations, HP improves their devices, adding unique cutting-edge features that make computer usage easier.
Part of the cost of research comes from charging premium prices.
Do HP Laptops Last Longer Than Average Laptops?
On average, your HP laptop will last just about as long as or shorter than an average laptop. Note that longevity depends on the quality of your laptop and use and maintenance.
With proper cleaning, servicing, parts replacement and repairs, your device will last longer than its expected lifespan.
It's quite common to run into older HP models still performing at reasonable speeds years after their initial purchase.
What Are The Most Common Issues With HP Laptops?
Here are some common issues you'll face with HP laptops:
Startup Problems
If your HP laptop cannot boot into the operating system, you'll be dealing with one familiar HP problem. This problem manifests in these specific ways:
LED lights won't light up. Your display remains blank and won't start up.
LED light flash, with the fans spinning at high RPMs with audible noise. Your display remains blank.
Blue Screen of Death (BSOD)
LED Lights blink, with the computer beeping without starting up.
Here are some solutions:
Check if your RAM is unseated from its slot. Also, check if your touchpad or keyboard connectors are still plugged into their sockets. Once reseated, your laptop will boot properly without loud fans or flashing LED lights.
Connect your laptop to an external power source. If your battery is damaged or flat, replace it with a functional unit or use your AC adapter. Your laptop will start up with no problems.
To resolve persistent BSODs, roll back new updates, uninstall new devices or reinstall Windows on your device.
Power Problems
Your HP laptop may stop charging, charge intermittently or drain its battery faster than usual. If you're experiencing these problems:
Check your AC adapter for physical damage. It may also have a short circuit, causing it to fail. If so, purchase a replacement.
You may need to replace your battery. Doing this is necessary, especially if you've used it for over 18 months.
Check the DC jack. If it's loose or broken, have a technician assess and repair or replace it.
Overheating
Many laptops overheat, and HP laptops are no exception. Overheating often leads to abrupt shutdowns, and excessive heating causes damage to other internal components inside your laptop. To resolve this issue:
Clean out your laptop fan to remove any dust particles clogging your laptop vents. Doing this also frees up your laptop's ventilation, leading to faster cooling.
If your fan breaks, because of a fall or mechanical damage, replace it.
Get a cooling pad or vacuum cooler to help keep your laptop cool down, especially if it's an older model.
How Long Does The HP Laptop Warranty Last?
HP offers a one-year warranty to all consumer laptops. This warranty also comes with enhanced support services and coverage of your hardware against any manufacturer defects.
For a small fee, you can extend your HP Care pack for up to three years.
If your warranty protection expires, you can enjoy a post-warranty care pack, which you can purchase within 90 days of an expired warranty.
Are HP Laptops Reliable?
HP laptops have outstanding reliability. You can depend on your HP laptop to perform basic computer tasks with ease.
For advanced functions, it will perform with exceptional results as well.
Their quality builds allow them to handle relatively rough handling without breaking. They're built to last for up to a decade with responsible handling.
How Long Do HP Laptop Batteries Last?
If you're a standard user, most HP laptop batteries will last you two to four years. This amounts to just about 1000 charge cycles.
However, for power users, this period may be significantly shorter. Because the longevity of your battery depends on your level of usage, you may need to replace your battery more often than usual.
What Are The Most Popular HP Laptop Models?
HP produces some of the world's most popular models.
HP ProBook
The HP ProBook is a laptop designed to perform advanced office and business functions.
HP Elite
The HP Elite line of laptops features power in a slim and lightweight build for portability in professional settings.
HP Spectre / Envy
The HP Spectre laptops are high-performance 2-in-1 laptops that double up as tablets. They use a slim and sleek design that's adaptable to both professional and casual use.
HP Pavilion
For everyday entertainment and basic use, you'll do well with a HP Pavilion laptop.
HP OMEN
These are high-precision, ultra-powerful gaming laptops dedicated to offering you with the most immersive gaming experience on a HP laptop.
What Do Reviewers Say?
Many reviewers on Amazon.com gave HP laptops a 4.7-star rating. They favored their high-quality builds, alongside high-resolution screens that support Full HD video.
Users were impressed by HP's lightweight designs that allowed them to carry their laptops around with ease.
However, some users complained about damaged devices. Some had keys fall off the keyboard while others had broken screens.
Others complained of sporadic overheating. Besides all that, an overwhelming majority of users bought and recommended this device.
Final Thoughts
HP laptops are robust and sturdy, and you can easily get one. Their devices are ideal for beginners, intermediate users and professionals alike.
Replacement parts are easily accessible, so you won't pay excessive fees for care and repair.
Sources
https://www.hp.com/us-en/shop/cat/laptops
https://www.archisoup.com/studio-tools/dell-vs-hp
https://www.hp.com/us-en/shop/tech-takes/how-to-choose-the-best-hp-laptop