You've probably run into an Acer laptop at your friend's place or at your local electronic store.
You must have seen just how much cheaper they are than other laptop brands available.
How, you must wonder, do Acer laptops stack up to good scrutiny?
Here's What You Need To Know About The Quality Acer Laptops:
Although newer than many other brands in the market, they've gained a reputation of being lightweight and dynamic laptops with breathtaking performance. They're made from cheaper (not worse) materials, and their prices are friendlier than other brands. Expect a long lifespan with an Acer laptop once you purchase it.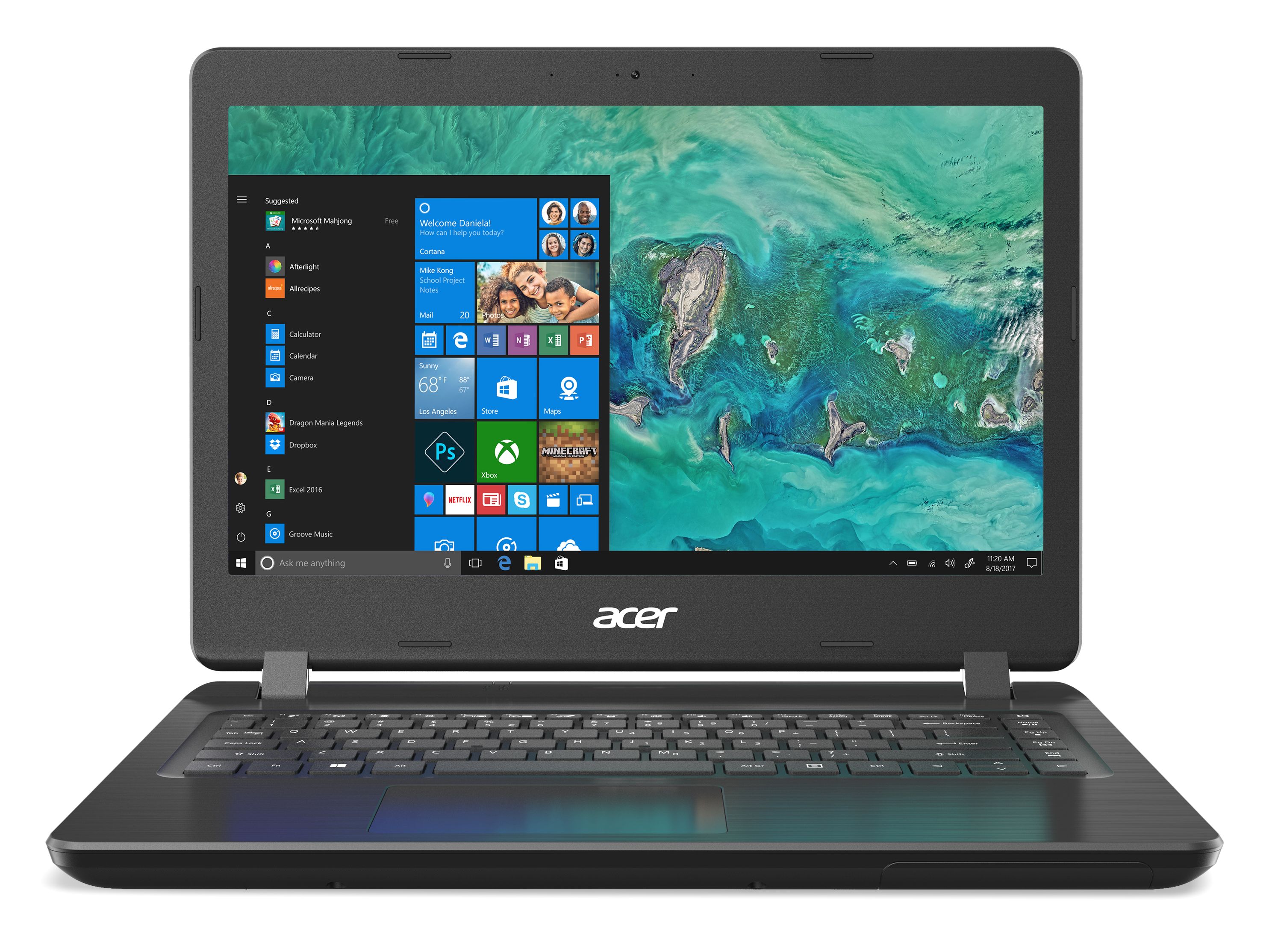 Is Acer A Good Laptop Brand?
Acer is an excellent laptop brand to start out with. Whether you're looking for a Chromebook, a professional laptop or a gaming behemoth, Ace has something for you.
This company uses exceptional build quality to produce some of the world's most reliable laptops. Not only will these laptops last you for years, but it will also perform without compromise every time.
Acer builds visually appealing laptops that are both sturdy and lightweight. If you're a digital nomad, you'll carry these devices around with no problems.
Their batteries are quite long-lasting, enough to last you up to half a day of work before recharging.
Are Acer Laptops Hare Or Easy To Use?
Just like many other brands, Acer laptops are easy to use. Let's look at some things that make it so:
Windows Operating System
Acer laptops predominantly use Microsoft Windows as their operating system. With over 75% of computer users in the world already using it, you'll fit right in with Acer laptops.
If you're crossing over from macOS, you'll find Acer laptops quite efficient to use. Their user-friendly designs and easy-to-use layout emulate Apple laptops, which makes using them fun and easy.
You'll have access to all your favorite Windows programs including browsers and media players. For more advanced uses, you'll find thousands of professional and open-source programs you can easily download for specialized uses.
Although you may pay relatively high prices for some of these programs, they'll work seamlessly with your Acer laptop.
You can also enjoy your favorite games on your Acer laptop, as Windows OS supports it.
Compatibility
Many peripheral devices like printers, external monitors and storage devices will work with your Acer laptop. Once connected to your laptop, setting up these devices is seamless.
Once your laptop downloads and installs all the drivers, you can plug and use any device.
Any compatible third-party device will work with your laptop, which means you don't have to buy a new one with your new Acer laptop.
Connectivity Options
Regardless of the interface you use, an Acer laptop can connect to your device. These laptops have extensive connectivity options, including wireless ones.
You can connect to external monitors using your HDMI, Thunderbolt and DisplayPort options. You can also add external storage devices via USB-A and USB-C connectors.
Acer laptops also support Wi-Fi and Bluetooth connectivity, which allows you to connect to devices without cables.
How Long Should An Acer Laptop Last?
Your Acer laptop will last you an average of 5 to 6 years. However, note that your laptop will only last this long if you handle it with proper care.
Even though many Acer laptops have a robust build that can last, they often need upgrades, updates, repairs and servicing to function efficiently. Doing this may add up to 4 more years to your laptop's lifespan.
Why Are Acer Laptops So Cheap?
Compared to other laptop brands, Acer laptops are relatively cheaper. For users looking to save a few hundred bucks, Acer laptops are an excellent option. So why are they cheaper?
Material Cost
Although Acer produces reliable laptops, they use cheaper materials to build them. Cheaper here doesn't mean poorer quality.
Components that go into the assembly of an Acer laptop cost less than components that go into other brands.
Lower pricing also is one of Acer's most appealing competitive advantage. Not only will you get a powerful laptop at a lower price, but it will also perform and last as long as or longer than competing brands.
Brand Value
Acer has been in the electronics market for many years, but they're a relatively new participant in the laptop market.
After purchasing the Gateway brand in the US and the Packard Bell brand in Europe, they've been trying to develop their Acer brand.
With its relatively new age and influence from customer purchasing habits, Acer's brand value is still low.
To push sales, increase market share and build a stellar reputation, Acer uses its economy of scale to lower their prices. Effectively, Acer makes their laptops available to a wider market than other brands can.
Business Strategy
Because Acer has relatively low business overheads in building their laptops, they can afford to sell their laptops at lower prices than other brands.
They can produce enormous volumes of these devices and drive sales in different markets across the world.
This consistently successful strategy has made Acer one of the largest laptop brands in the world.
Do Acer Laptops Last Longer Than Average Laptops?
Mostly, they do. However, a key factor that influences how long your laptop lasts is how well you maintain it.
With a few upgrades, you can get your Acer laptop to last for up to a decade. A larger RAM, SSD storage and the occasional battery replacement goes a long way in keeping your laptop alive.
Regular servicing and prompt repairs for minor damages also keeps your laptop intact.
What Are The Most Common Issues With Acer Laptops?
Here are some common problems you can expect with your Acer laptop
Overheating
Heating issues are quite common with many laptop brands, and Acer is no exception.
Because of thermal throttling, your laptop may slow down its performance or experience unexpected shutdowns and reboots.
If left unaddressed, heating issues may cause irreparable damage to essential components in your laptop.
Here are some quick fixes:
Clean out your laptop for dust, which usually prevents your fans from working efficiently and ruins air circulation within your laptop.
Replace your old fan with a new one in case it has any mechanical damage.
Get a cooling vacuum or a cooling pad to help your laptop ventilate.
Replace old thermal paste with a new one, helping your system transfer heat out of your laptop more efficiently.
Battery
Many Acer laptops have functional batteries that can last for hours without frequent charging.
However, you may notice your laptop drains faster than usual. Also, you'll recharge your battery more often using up precious cycles.
Some solutions include:
Check if your battery has used up its cycles. Ordinarily this takes up to two years. If it has exceeded this age, replace it with a new one.
Minimize your laptop's screen brightness. It will reduce the amount of power required to keep your screen at maximum brightness.
Close any background programs that are not in use. Some programs use high CPU resources, draining your battery faster. Closing them increases your time of use.
Remove any attached devices. Peripheral devices drain your battery, even as they use it as a power source to keep running. Removing them will reduce the amount of energy your battery spends to keep these devices running or charging.
Screen
Suddenly, your screen may turn pitch black or white. This may be because of a display problem, and it affects many Aspire series laptops.
Even as you experience these problems, your Acer laptop continues to draw power.
Here are some quick fix-it tips:
Cut your power supply and give your computer a hard reset by pressing the button for about 10-15 seconds. This resets your system. Once done, you can press the power button and restart the device.
Connect an external monitor to your laptop. If it outputs a video signal, your laptop monitor may have firmware or screen issues. It may be broken: in which case replace it, or it may need the attention of a qualified technical expert.
How Long Does The Acer Laptop Warranty Last?
Acer's standard warranty will last you for one full year from purchase of your device. It covers repairs and damages caused by manufacturer defects in your Acer laptop.
You'll receive support for hardware components in a carry-in or mail-in model for up to one year. You'll also receive software support for up to 180 days.
Upon expiration, you can extend your warranty for up to two more years.
Are Acer Laptops Reliable?
Acer laptops are reliable. They rarely break down. With responsible use, your Acer laptop will perform many of your tasks for years without causing you problems.
How Long Do Acer Laptop Batteries Last?
With standard use, your Acer laptop battery will last you up to 1000 cycles of charge, or at least one-and-a-half to two years.
If you're a power user, this period may be shorter and you may need to replace your battery sooner than other users.
What Are The Most Popular Acer Laptop Models?
Acer has four popular laptop models:
Aspire
Aspire laptops are professional laptops with advanced processing capabilities and graphics for office use
Chromebook
Acer also features Chromebooks with excellent functionality, designed for students, beginners and home use
Predator/Nitro
Acer features a high-end gaming series of laptops with powerful CPUs and GPUs for heavy projects and immersive gaming.
What Do The Reviews Say?
Aspire
Reviewers and buyers favor the Aspire for their home and office needs. Many users love its slim and lightweight design that makes the laptop portable.
The craftsmanship of the device is excellent, and so are the essential components. Users disliked the Windows version that came with this device but still garnered a 4.6-star rating on Amazon.
Chromebook
Just like the Aspire, the Chromebook is pretty popular. It had an inviting price, economic enough for even the most budgeted buyer. Besides some complaints about charging and its display, the Chromebook still managed a resolute 4.6-star rating on Amazon.
Predator
Gamers are much harder to impress, but that doesn't seem to be a problem for Acer. They loved this device so much, often putting them out of stock.
Users admired the build quality of the Predator series, as well as the price. Although with some issues of its own, the Predator still comes out on top with a 4.4-star rating on Amazon.
Final Thoughts
If you're looking for an economic laptop to start out with, Acer is the ideal option. Besides that, it will last you much longer than you expect, which says much about their quality.
Sources
https://www.turntechie.com/most-common-acer-laptop-problems/
https://spacehop.com/acer-vs-hp/