If you've owned an iPhone, then you've experienced a glimpse of what you'd get with an iPad.
These sleek devices have unbelievable features and functionality that could certainly improve your life.
However, are they really worth buying?
Here's What You Need To Know About iPads
iPads are expensive devices, but they're feature-laden. With proper care and handling, they'll last you about five years. They're quite easy to use, and they have simple interfaces that even children can access.
Although your iPad has extensive functionality, use it as a complementary device rather than a replacement for your PC. You'll face some common software and hardware problems using an iPad, but they're quite easy to diagnose and solve.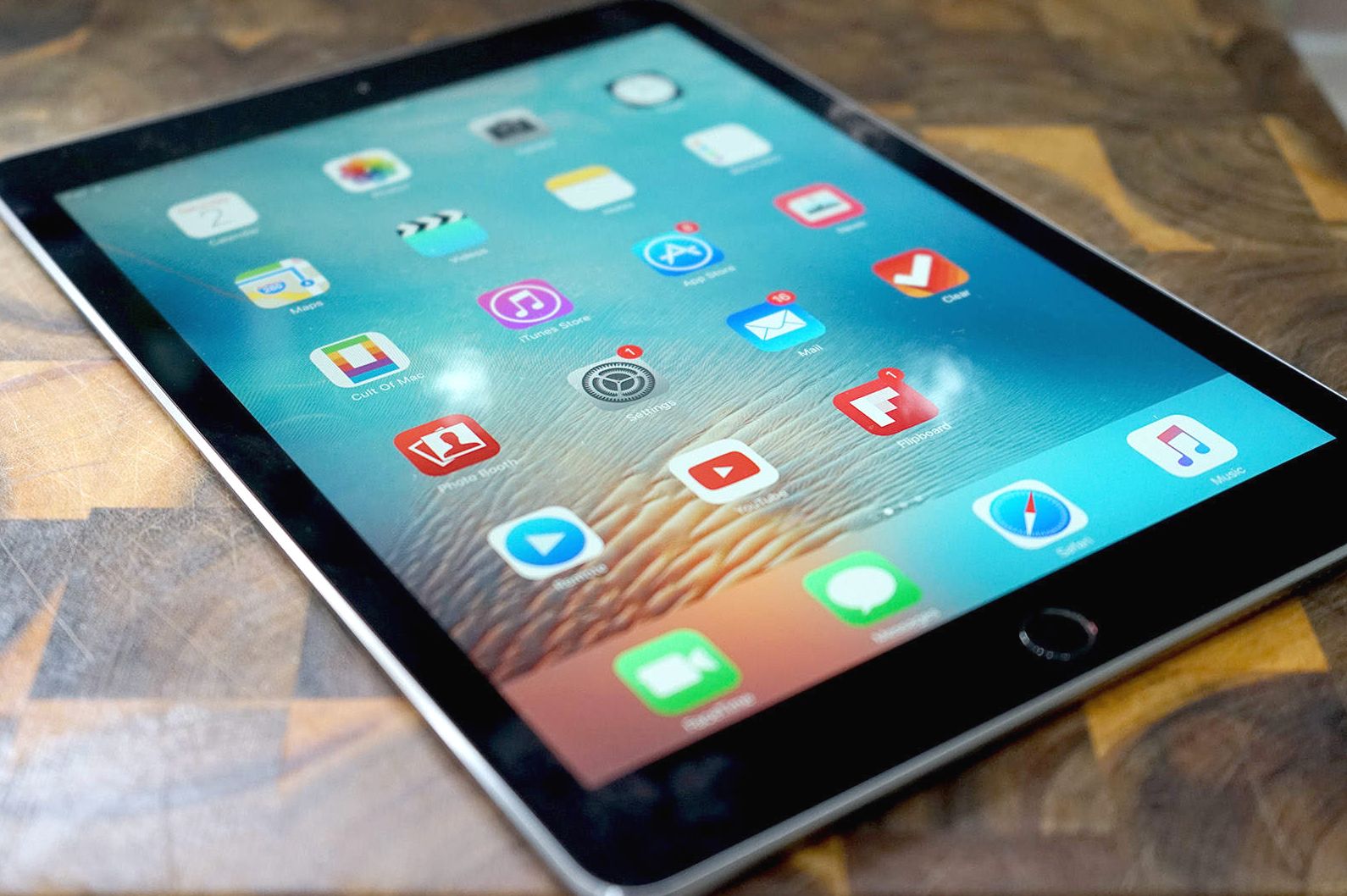 How Long Do iPads Last?
An iPad will last you just under 5 years before you have to replace it. That's not a long period, by many standards.
While your iPad can get to this age, factors like poor handling, hardware problems and compatibility can significantly reduce its lifespan.
If you're careful enough, the OS gets you. After a while, Apple will no longer offer support or software updates to your device.
Do iPads Come With Warranty?
All new iPads come with a one-year limited warranty for material and workmanship defects. Alongside this warranty is complimentary technical support for up to 90 days.
That's not all. You can always get more protection for your iPad.You can purchase an AppleCare+ subscription for iPads for about $49 and pay an extra $29 to cover your Apple Pencil or Apple-branded iPad keyboard.
This care plan covers you for at least two incidents of accidental damage to your iPad, Apple Pencil and Apple-branded iPad keyboard every 12 months. You'll also get priority call and chat support from technical experts in case you face any other challenge.
Why Are iPads So Expensive?
iPads cost a lot for a myriad of reasons. Here are some of them:
Reputation
Apple has built a stellar reputation for its brand since April 2010. Using premium materials, exceptional design and a robust operating system, Apple has built long-lasting devices
Having built their brand around elegance, function and reliability, that comes with a price tag attached.
Brand Tax
Any device with an original Apple logo guarantees longevity and unmatched reliability. Apple's brand, in recent years, has also come to represent affluence and elegance.
Part of what you pay goes to service Apple's brand, and this hidden charge is the 'brand tax'. iPads are prestigious items, and nothing shows that better than their pricing.
Design
Apple uses innovative designs to keep their devices stylish and minimal while making them no less powerful. Their iPads use high-end components, processors and motherboards to deliver unparalleled performance, no matter the task they face.
Using research and development, Apple has made their iPads slim and lightweight. Many of these components use cobalt, platinum and other rare metals to make iPads as efficient as possible, and these drive up their prices.
Customer Support
Part of what you pay goes into ensuring you receive responsive and competent customer support to further ease your experience.
Besides offering a warranty, Apple ensures you can reach a customer support agent 24/7 to help you troubleshoot minor problems and offer help where necessary.
Are Apple iPads Hard Or Easy To Use?
Apple iPads are easy to use. The iPadOS is an intuitive operating system that's quite easy to learn and use. Whether you're a newbie or a frequent user, iPads will give you an accessible user interface to use for all your activities. Here's why:
Robust Processors and User-Friendly Interface
Thanks to a fast iPad processor, you can run both easy and advanced tasks on your device with effort. You can play games, record and edit audio and video, browse the internet and communicate using your iPad.
Its intuitive interface makes it as accessible as possible to kids, adults, the elderly and people with disabilities.
Multitasking
Using the Slide Over and Split View features, you can switch between tasks easily. You can also open and use multiple tabs at once.
Connectivity
iPads offer you multiple connectivity options for your device. You can connect to any Wi-Fi network and browse the internet on your iPad without hitches. They also support Bluetooth connectivity.
File Management
Whether accessing a document on iCloud or on local storage, the Files app lets you access and share files. The Files App also helps you group your files into categories, size, type or using any other criteria you like.
What Are The Pros And Cons Of Having An iPad?
As helpful as iPads look, they also have shortcomings. Read below to see the pros and cons.
Pros
Multitude of Apps
The Apple Store hosts more than a million different apps that users can download. These apps undergo rigorous testing and vetting to ensure your safety and the safety of your data.
Easy to Use
Apple focuses on delivering an accessible user interface to device owners. Once you figure your way around an Apple device, you'll probably never opt for anything else.
Syncs Well With Other Apple Devices
Apple devices thrive in an ecosystem. Since iPads are compatible with MacBooks, iPhones and Apple TV, you'll have a seamless experience transitioning between devices.
Stability
iPads have stable systems, thanks to updates and support from Apple for their devices. Also, the Apple store guarantees you a malware-free system that's much less susceptible to different attacks from malevolent actors.
Accessories
A vast amount of accessories are available for iPads and other Apple devices. They sync your iPad with external devices like guitars or gaming pads to give you a more wholesome experience.
Cons
Expensive
Like most Apple devices, iPads are expensive. Many Android devices offer devices with identical features at much lower prices.
Lack of Expandable Memory
Unlike Android tablets, iPads do not support expandable storage. Since they do not support memory cards, you may have to use iCloud storage or delete local files to create space in your iPad device.
Limited Customization
While security and stability are advantages, they limit the iPad from software customization. You cannot change your interface design or theme.
Are iPads Reliable?
iPads are reliable devices. They can serve a myriad of purposes, and anyone with access can use them. From basic users to advanced content creators or creative designers, iPads offer unlimited functionality, excellent displays and blinding speeds.
Do Apple iPads Last Longer Than Average Tablets?
Apple iPads will last longer than most tablets. However, this depends on how you take care of the iPad itself.
Proper care and regular software updates will increase its lifespan only until it becomes obsolete.
What Are The Most Common Issues With Apple iPads?
You may face several problems while using your iPad. Some problems are mechanical, while others are software malfunctions or bugs.
Here are some of the most dreaded problems:
iPad Won't Turn On
As scary as it sounds, most, if not all, electronic devices do this. It may be a minor issue. Less often, it may indicate a bigger problem with your device.
Ordinarily, your battery may be empty. Try charging your iPad. Often, charging your device resolves this issue. Also, you can attempt to restart your iPad by pressing the power button and the home button simultaneously.
Frozen Screen
Sometimes, your iPad screen may freeze and stop responding to touch commands. That happens when one of your apps experiences a glitch. You can remedy freezing by identifying the app that froze your device and uninstalling it.
You can also restart your iPad to regain control of it. If snagging persists, reset or restore your iPad using iTunes. The obvious drawback here is that you'll lose all your unsaved data, so make sure you backup your data beforehand.
iPad Not Charging
Many users experience this problem, and it happens for various reasons. If you're using your computer to charge your iPad, your ports may not pass enough power to it.
Change your charging ports to one with higher power output. Also, consider using a power outlet to charge your iPad instead.
If that doesn't work, change the power adapter or cable. Test them on a different Apple device to determine if your iPad has a problem.
In case these fixes fail, reach out to your local Apple repair shop and check the charging port or the battery.
Do You Need A Computer If You Have An iPad?
You don't need a computer if you have an iPad. However, your iPad can't replace your PC in its entirety. Instead, view your iPad as a portable extension of your computer. You can carry important apps and files on it and increase your productivity while on the go.
What Are The Most Popular Apple iPad Models?
Here are some popular iPads in the market right now:
iPad Pro 11(2021)
The iPad Pro 11 offers an excellent screen size and display while running on the iPadOS 14. You'll get a smooth and fast experience using it. You also get up to 10 hours of battery life and a massive range of storage options maxing out at 2TB.
High-quality cameras on the iPad Pro 11 will capture your moments and events with unparalleled clarity
Pros
Impressive battery life
Exceptional performance
Cons
iPad Pro 12.9
This iPad gives you the biggest screen size but that doesn't hold its performance back. Stacking the latest M1 chipset, it stands at top of Apple devices in performance.
Carrying your productivity anywhere is now a problem in the past. iPad Pro 12.9 broke the record of its predecessors by having a superb 2048 x 2732 display, crisp, clear and pleasing o the eye.
Pros
Brilliant performance
Awe-inspiring display
Cons
Expensive
Few color options
Final Thoughts
If you're looking to buy an iPad, go ahead. It will serve many of your functions with unparalleled ease. Also, you'll enjoy using cool apps and extensions to support your hobbies, education and creative activities.
Sources
https://www.apple.com/ipad/why-ipad/
https://www.apple.com/support/products/ipad/
https://www.lifewire.com/ipad-pros-and-cons-1994307
https://classroom.synonym.com/differences-between-laptop-ipad-12847.html