The Apple Pencil is an exciting accessory you can use to enhance your experience while using the iPad.
Content creators and artists in particular find the Apple Pencil to be a convenient tool they can use to produce better content.
So, why don't iPads come standard with Apple Pencils?
Here's What You Need To Know Whether iPads Come With The Apple Pencil
iPads don't come with the Apple Pencil. Instead, Apple sells this stylus device separately and even has a warranty for it. Most iPad users don't need the Apple Pencil either, and that's also why it's a separate device.
The Apple Pencil only works on compatible iPads, with the exception of iPad and iPad 2. Both Apple Pencil Generations won't work on non-Apple tablets.
Besides that, the 1st Gen Apple Pencil will only charge on Apple devices and a compatible lightning charger. The 2nd Gen Apple Pencil won't charge without a compatible iPad. Although quite expensive, these styluses are well worth the purchase.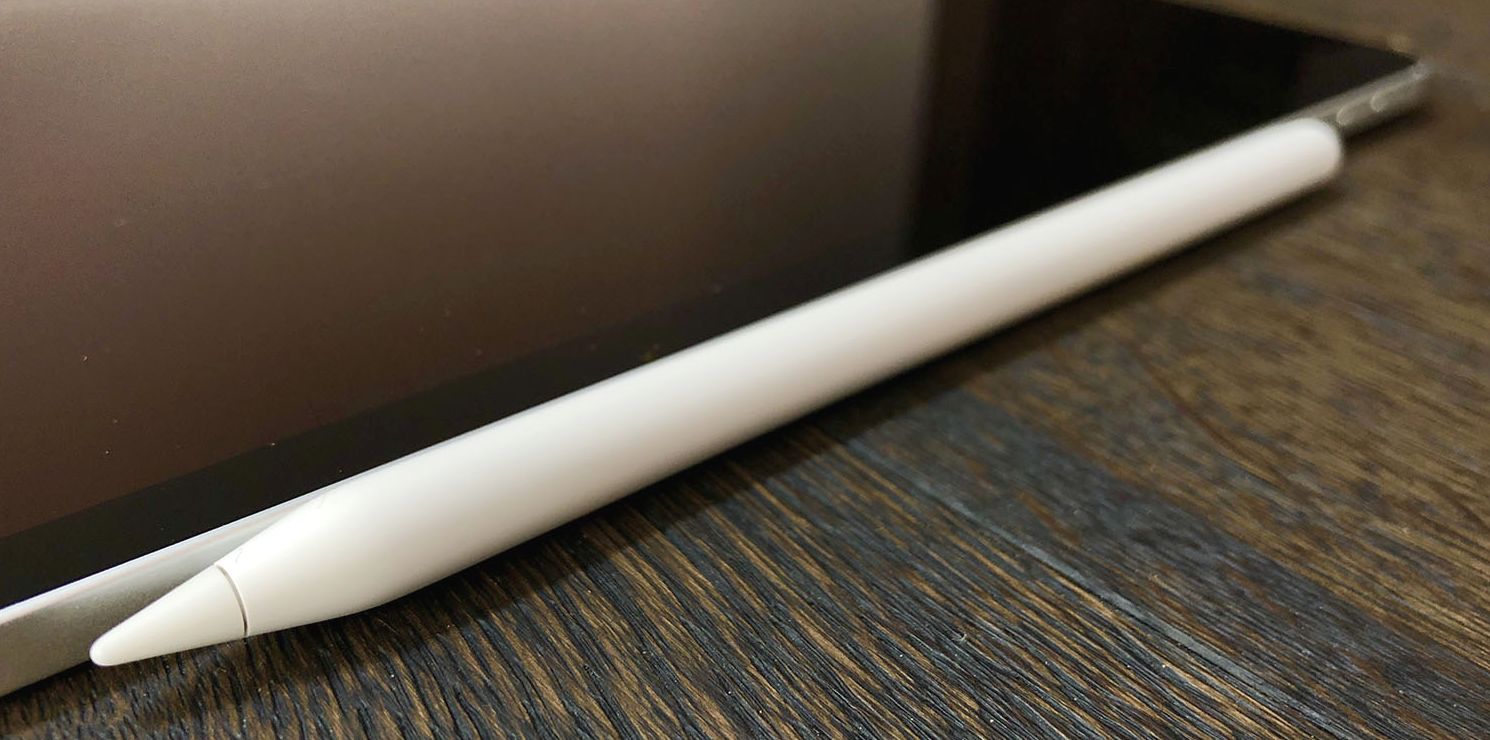 Why Does Apple Not Sell The Apple Pencil With The iPads?
Apple doesn't bundle the iPad and Apple Pencil together because most users won't need the Pencil for everyday tasks.
The Apple Pencil is a specific tool that helps some iPad users perform certain unique tasks like drawing and design. Also, since Apple gives a different warranty cover to the Apple Pencil, it's treated as a unique product sold separately from the iPad.
Which iPads Works With Apple Pencil?
Many modern iPads will work with the Apple Pencil. However, a few won't work with it because they use older technology, which makes them incompatible.
At the time of this writing, 1st and 2nd generation Apple Pencils only work with a specific list of iPads. There's speculation that 3rd generation Apple Pencils may work with all iPads, but that remains to be seen.
Here are the two generations of Apple Pencils and iPads they're compatible with:
1st Generation Apple Pencil
iPad Pro 9.7-inch
iPad Air (3rd Gen)
iPad Pro 12.9 (1st and 2nd Gen)
iPad Pro 10.5-inch
iPad mini (5th Gen)
iPad (7th Gen)
iPad (6th Gen)
iPad (8th Gen)
2nd Generation Apple Pencil
iPad Pro 11-inch (1st Gen and later)
iPad Air (4th Gen)
iPad Pro 12.9-inch (3rd Gen and later)
Can Regular iPads Use Apple Pencil?
Almost all recent iPad releases support the Apple Pencil. However, a regular iPad and iPad 2 cannot work with the Apple Pencil because they use older, incompatible technology.
How Do I Know If My iPad Is Compatible With The Apple Pencil?
To find out if your iPad is compatible, check Apple's support section on their website. You should find your iPad on the official list of compatible devices.

We've also compiled a list above to help you identify which Pencil your device is compatible with.
Can I Use My iPad Apple Pencil With Other Tablets?
You cannot use an Apple Pencil on other tablets. They're only compatible with Apple devices, just like AirPods and Apple Watches.
For you to use the Pencil, your tablet has to be on the list of compatible devices. Apple Pencils won't work on incompatible iPads or any other branded tablets using a different operating system.
Why Is The Apple Pencil So Expensive?
The Apple Pencil will cost you at least four times what an average stylus costs in the market. Here are some reasons for that:
Functionality
Apple Pencils come with extensive features that allow you to emulate a pen or pencil. You can also adjust its strokes with ease. Besides that, you can use your Apple Pencil to erase, undo or redo drafted designs and content. They're seamless to use, especially for drawing and design work.
Design
The Apple Pencil is one of the lightest styluses in the market. Using it gives you a light feel. Besides that, it helps you exert just the right amount of pressure on your iPad surface. A slight stroke on your iPad screen and you can begin sketching or drawing.
Finish
Compared to other styluses in the market, Apple Pencils have an excellent finish. The tip of the Apple Pencil uses a smooth and friendly finish that takes away the risk of scratching your iPad screen.
Brand Reputation
Just like all other Apple products, the Apple Pencil gives its users unparalleled quality. That's partly because of research, development and a consistent pursuit of excellence by Apple.
Besides that, Apple uses premium materials to build Apple Pencils. Because this also plays into their brand reputation, these devices won't come cheap.
Do You Need An Apple Pencil For An iPad?
Unless you need a stylus device for specialized tasks on your iPad, you probably won't need an Apple Pencil. Also, if you're an Apple enthusiast, it won't hurt to own one, but not as an essential enhancement.
It's not a bad idea for anyone to get themselves an Apple Pencil. Even the most basic iPad users can get some value out of the Apple Pencil.
However, content creators and artists who use the iPad for their work will find the Apple Pencil useful. This stylus can help spark and increase your creativity and moments of inspiration. Besides that, Apple Pencils have unique features that are unavailable on your iPad without them.
How Do I Connect The Apple Pencil With An iPad?
Before connecting any Apple Pencil to your iPad, make sure you check for compatibility. Also, ensure your Apple Pencil charges until full to prevent any pairing problems. 
For your 1st generation Apple Pencil:
Insert it into the lightning connector after removing its cap.
The "Pair" button pops up. Tap it and you're done.
Your Apple Pencil will maintain connectivity unless you restart your iPad or activate Airplane Mode. Pairing it with another iPad will also disconnect it.
For your 2nd generation Apple Pencil:
Plug it into the magnetic connector.
This method connects your Apple Pencil to your iPad faster than its predecessor because of technological enhancements.
In case your Apple Pencil cannot connect, here's what to do:
Restart your iPad.
Detach the cap off your 1st generation Apple Pencil and connect it to the lightning port. For a 2nd generation Pencil, ensure the magnetic connector is in contact with Apple Pencil.
Open your iPad's settings section, find 'Bluetooth' and activate it
Scroll through your device list and locate your Apple Pencil.
Once you find it, tap it and "Forget this Device"
Now, return to the device list and wait for the 'Pair' Button to appear.
Reconnect them by tapping the 'Pair' button.
If the 'Pair' Button doesn't pop-up, recharge your Apple Pencil and retry.
How Do I Charge My Apple Pencil Without An iPad?
For the 1st generation Apple Pencils:
You can use your power adapter by connecting it directly to a power source. You can also use your iPhone to recharge your Pencil since it also has a lightning connector.
However, these methods only work with 1st generation Apple Pencils.
As for the 2nd generation Apple Pencils:
It's impossible to charge Apple Pencils without an iPad. You can only charge them using magnetic connectors on iPads built in 2018 or after.
They don't have lightning connectors, so they can't plug into a charger or your iPhone. They also don't support Qi wireless charging.
Is An Apple Pencil Worth It?
There are many reasons to get an Apple Pencil. These benefits are for both normal iPad users and professional artists and creators. Here are some:
Drafting or Sketching
Before the Apple pencils, iPad users used many tools for drafting and sketching. These options weren't always efficient. After the release of the Apple Pencil, things improved for content creators and designers who perform most of their tasks using their hands or alternative styluses.
Since it's already common to use a pencil to sketch down notes or draw, the Apple Pencil recreates this experience. Also, it comes with the added benefit of converting your handwritten notes to typed work.
With special apps and your pencil, you can read better. Found that interesting quote or paragraph? Sure, your Apple Pencil will highlight or underline it. You can make notes and scribble ideas with a couple of strokes from your Pencil.
While you could do this with your fingers, Apple Pencils make it much easier.
Virtual Control
With the features that come with your Apple pencil, you now have more control over your iPad. Sometimes, using your fingers for precise tasks is inefficient.
With an Apple Pencil, you can execute some task in straightforward fashion. The Pencil is more precise and the size of the pointer makes it easy to select an object, open it or drag it. It's the closest thing to a mouse without being one.
Digital Board For Presentation
With the Notability app, your iPad and an Apple Pencil, you can display your notes on a big screen that supports AirPlay. If you're an educator or facilitator, your iPad is enough to give learners an immersive presentation. In larger rooms, you can cast your iPad to a large screen or use a compatible projector to achieve your desired result.
Making Browsing A Fun Activity
Your Apple Pencil can make your browsing experience more engaging. Although you don't need one for this purpose, it can make your activities easier to perform. An Apple Pencil helps you hover over pictures and scroll through articles, often playing the same role as your finger.
Final Thoughts
If you intend to purchase an Apple Pencil, make sure your device is compatible. This way, you'll avoid functionality issues.
It will also be seamless to charge your Apple Pencil and use it on creative works and artistry. Otherwise, nothing beats the Apple Pencil as yet.
Sources
https://support.apple.com/en-us/HT211029
https://www.macworld.com/article/232669/reasons-to-get-an-apple-pencil-if-youre-not-an-artist.html
https://www.tripboba.com/article_how-to_how-to-charge-apple-pencil-your-complete-guide-to-pairing-charging-and-checking-your-fave-stylus-battery.html?page=all