Wireless charging is a new trend across many devices, including Apple-branded products.
Some iPhones, all AirPods and all Apple watches support this technology.
Is this feature available for iPads? Let's find out below.
Here's What You Need To Know About iPads and Wireless Charging
At the time of this writing, Apple iPads do not support wireless charging. Several reasons contribute to this, including the materials used and the size of these devices. You can still charge your iPad using Qi technology or a smart connector, however. 
Apple may include wireless charging in future iPads as they've done for the iPhone, Apple Watch and AirPods, but that remains to be seen. It's quite beneficial to have wireless charging on your iPad, although it does fine with its current charging configuration.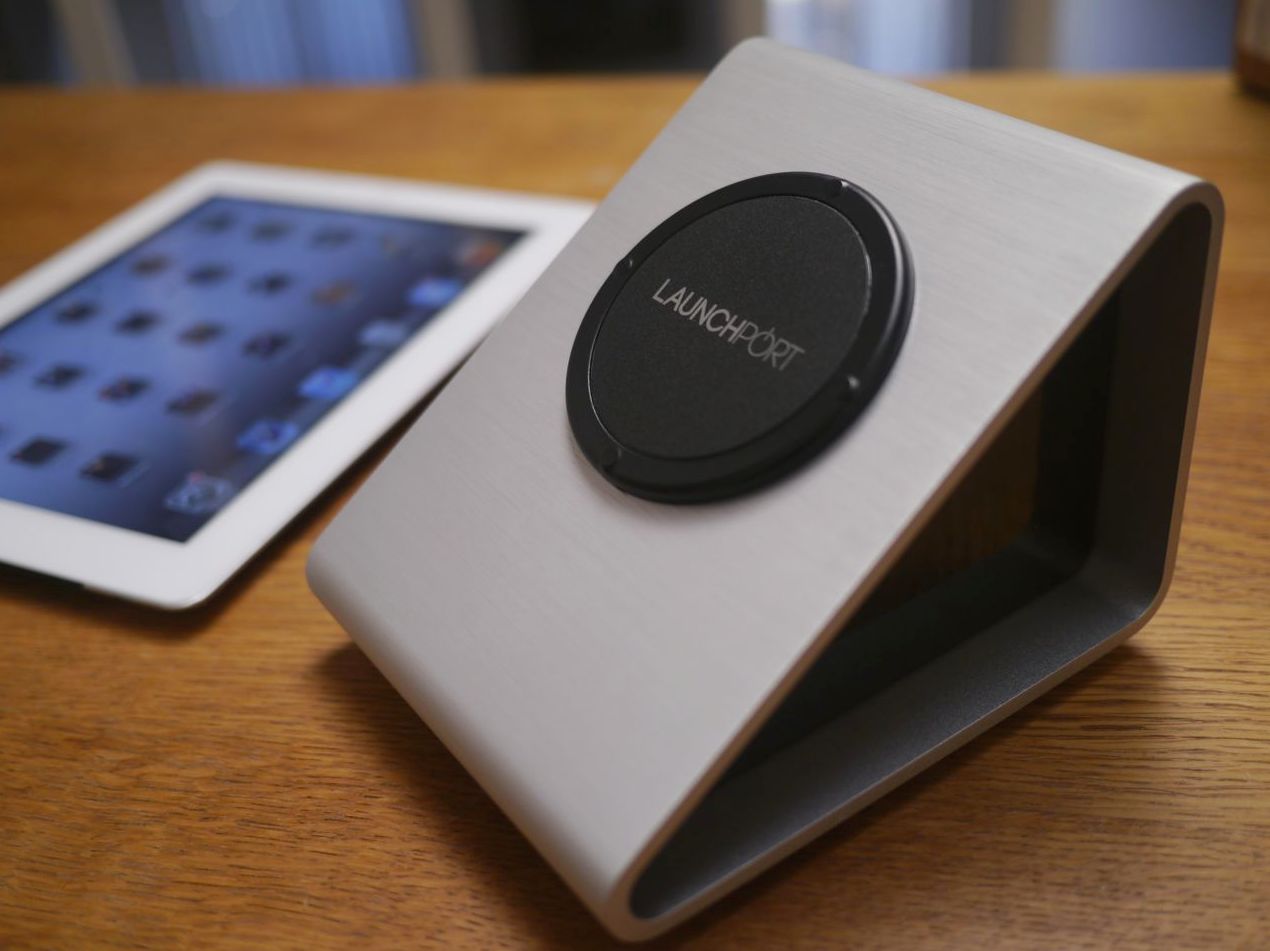 Why Do iPads Not Have Wireless Charging?
Here are several reasons iPads don't have wireless charging. Some are intentional, while others are because of design:
Size
All iPads are large. For iPads to use wireless charging, Apple has to enlarge the size of their charging mats. This would ruin the appeal of the charging mat, making it bulky and immobile.
Material Used
A majority of iPads built before 2021 come with an aluminum cover. While this material can conduct electricity well, it's not an effective surface for wireless charging. For iPads to support wireless charging, Apple would have to replace these rear covers with glass.
Apple already made this move with the iPhone 8 series in 2017, giving way to wireless charging for their devices. A similar innovation on iPads would help them support wireless charging.
Feasibility
The size of iPads and the materials used to build them make support for wireless charging impractical. New materials would push the price of the iPad up or make them less efficient.
For this reason, Apple only builds wireless charging support for Apple watches, AirPods and iPhones only.
Costs
Apple does extensive research and development to build innovative technology. These endeavors are rarely cheap. Redesigning the iPad to support wireless charging would drive up its price. As with all other products, higher prices may cause sales to dip.
Although we can expect pleasant surprises from Apple on the iPad, it won't make their devices any cheaper, given how costly they already are.
Does The New iPad Pro Have Wireless Charging?
At the time of this article, the new iPad Pro 12.9 (2021) does not support wireless charging. Neither does any other iPad product built in 2021 or earlier.
However, according to Bloomberg, Apple has plans underway to revolutionize the 2022 iPad Pro and iPad mini by using a glass back that supports wireless charging.
You can expect newer iPad generations to support wireless charging, but at this moment, it remains something to anticipate for.
Are There Alternative Ways To Charge An iPad Wirelessly?
There are a couple of ways to charge your iPad wirelessly. You can use a Qi wireless receiver or a smart connector. Both methods also work on other iPads with smart connectors or USB-C ports.
Let's explore both methods briefly:
Qi Wireless Charger Receiver
Using a Qi wireless receiver is an excellent alternative to a direct power cable. To use a Qi wireless charger, you require a USB-C port on your iPad to connect it to your iPad.
Even though this receiver works, a thick iPad casing may impede its function. Your iPad needs a thin cover. You may also opt to remove the casing. The only flaw many Qi wireless chargers have is that they can heat pretty fast when charging.
Smart Connector Charger
A smart connector can be a neat wireless trick you can use to charge your iPad, and it works well. It's not exactly a wireless charger but you don't use any physical power cables. Smart connectors serve the dual purpose of data transfer and charging on your iPad.
Your magic keyboard already uses a smart connector on your iPad. It also makes for a convenient place to draw power into your iPad with little hassle. This method saves your USB-C port from damage caused by cable activity, but since it's not a true wireless charger, it's much slower.
Which Apple Devices Support Wireless Charging?
Most Apple devices have supported wireless charging since 2017. If you're looking to buy a new Apple device or upgrade your current device to one that supports wireless charging, go for:
iPhones
The iPhone 8 series – iPhone 8 and iPhone 8 Plus (2017)
iPhone X (2017)
iPhone XR (2018)
iPhone XS (2018)
iPhone XS Max (2018)
iPhone 11 (2019),
iPhone 11 Pro (2019)
iPhone 11 Pro Max (2019)
iPhone 12 (2020)
iPhone 12 mini (2020)
iPhone 12 Pro (2020)
iPhone 12 Pro Max (2020)
iPhone SE (2nd generation) – 2020
Apple Watch
Every single Apple watch uses the Qi charging technology. Apple watches don't come with USB cable chargers. They all use Qi chargers that meet the Apple standard for consistent charging. Here's the list of Apple Watches:
1st Gen Apple Watch
Apple Watch Series 1
Apple Watch Series 2
Apple Watch Series 3
Apple Watch Series 4
Apple Watch Series 5
AirPods
All AirPods can use a wireless charger. Apple came up with a standalone wireless charging case during the launch of the AirPod 2. This case can also charge preceding AirPods.
Are There Any Tablets With Wireless Charging?
At the time of this article, finding tablets with wireless charging in the market today can be quite daunting. But, there are a few tablets that can charge wirelessly, although they don't offer direct support for Qi technology.
To charge these devices, you need to upgrade your tablet with a special Qi receiver. However, it's quite unlikely you'll find a tablet that supports Qi charging technology. Why?
Most manufacturers don't find Qi-capable tablets practical. Many tablets consume plenty of power and have larger batteries. For these reasons, using Qi technology to charge a tablet would take exponential time it would a smartphone.
Will Apple Put Wireless Charging On The Next Generation iPad?
Since Apple hasn't clearly addressed wireless charging on the next-generation iPad, there's no way to tell if they'll introduce this feature. Having left out the iPad from wireless charging in 2017, many insiders and tech enthusiasts speculate that iPads will support wireless charging on their new iPad Pro in 2022.
Despite failing to launch their own charging mat, many Apple devices still support wireless charging.
Rumors are that the 2022 iPad Pro will also include a reverse wireless charging system. This feature will be useful for Apple device users while on the go.
What Are The Benefits Of iPads With Wireless Charging?
Here are the benefits of wireless charging for iPads:
Convenience
The best part about wireless charging is that you can set your iPad on the charging pad and let it charge. Also, charging mats are easy to use. You can continue using your device on productive or fun tasks while charging. A charging mat won't get in your way or cause you inconvenience.
Besides that, charging pads are portable and you can fix them almost anywhere in your house or car.
Reversible Charging System
Reversible charging systems are a welcome addition to newer iPads. You can now use your iPad as a secondary battery reserve for any other Apple device you own. This capability is now available, courtesy of the iPad's larger battery capacity.
Anytime your iPhone runs out of power, you can use your iPad to charge it before you find a power outlet.
Safe
Using a charging pad is safer than using a charging cable. Cables can tangle your device or cause you to drop it, breaking your iPad screen in the process. Also, with correct usage, a charging mat has the potential to prolong the lifespan of your battery.
Multipurpose
Unlike charging cables which have restrictions, you can use one mat to charge several devices. Provided your device supports Qi charging technology, it will charge on a pad, regardless of its brand.
Reduces Wear and Tear
It may sound like a meager advantage, but frequently poking your iPad's charging port damages it. Wireless charging can help protect and maintain your ports, reducing your need for replacements.
Is Wireless Charging Necessary For iPads?
Wireless charging, by itself, isn't necessary. However, it's a welcome advantage for your iPad. Both wired and wireless charging options have both benefits and drawbacks, although having both options on one device is a huge plus.
All recent iPads support fast charging, and you can power up your device pretty fast without a wireless charger. In principle, wired charging is all you need, but wireless charging gives you more charging options for your iPad device.
Final Thoughts
iPads don't have wireless charging, although with some upgrades, they can charge in this way. If you make these improvements to your device, you'll enjoy enhanced convenience.
There's only one drawback: your device will take eons to charge until full. Until Apple unveils iPads that charge wirelessly using Qi technology, only use wireless charging as an added feature.
Sources
https://www.dignited.com/55998/what-apple-devices-support-wireless-charging/
https://qi-wireless-charging.net/tablet-wireless-charging-qi-tablets-overview/
https://www.bloomberg.com/news/articles/2021-06-04/apple-working-on-ipad-pro-with-wireless-charging-new-ipad-mini
https://www.pocket-lint.com/phones/news/140239-wireless-charging-explained