Document processing is one of the world's most common computer tasks, whether you're at home, at work or school.
You can use Word to type out your documents and produce them from your office or home printer.
However, do all laptops come with Microsoft Word? Let's find out.
Here's What You Need To Know About Microsoft Word
Microsoft Word is the world's most common document processor. It's powerful and user-friendly, making it ideal for both home and office use. Although sold as a separate software product, some laptop brands come with a Microsoft Word or Office installation.
As a proprietary software, you cannot access Word for free unless you purchase a product key or Microsoft 365 subscription.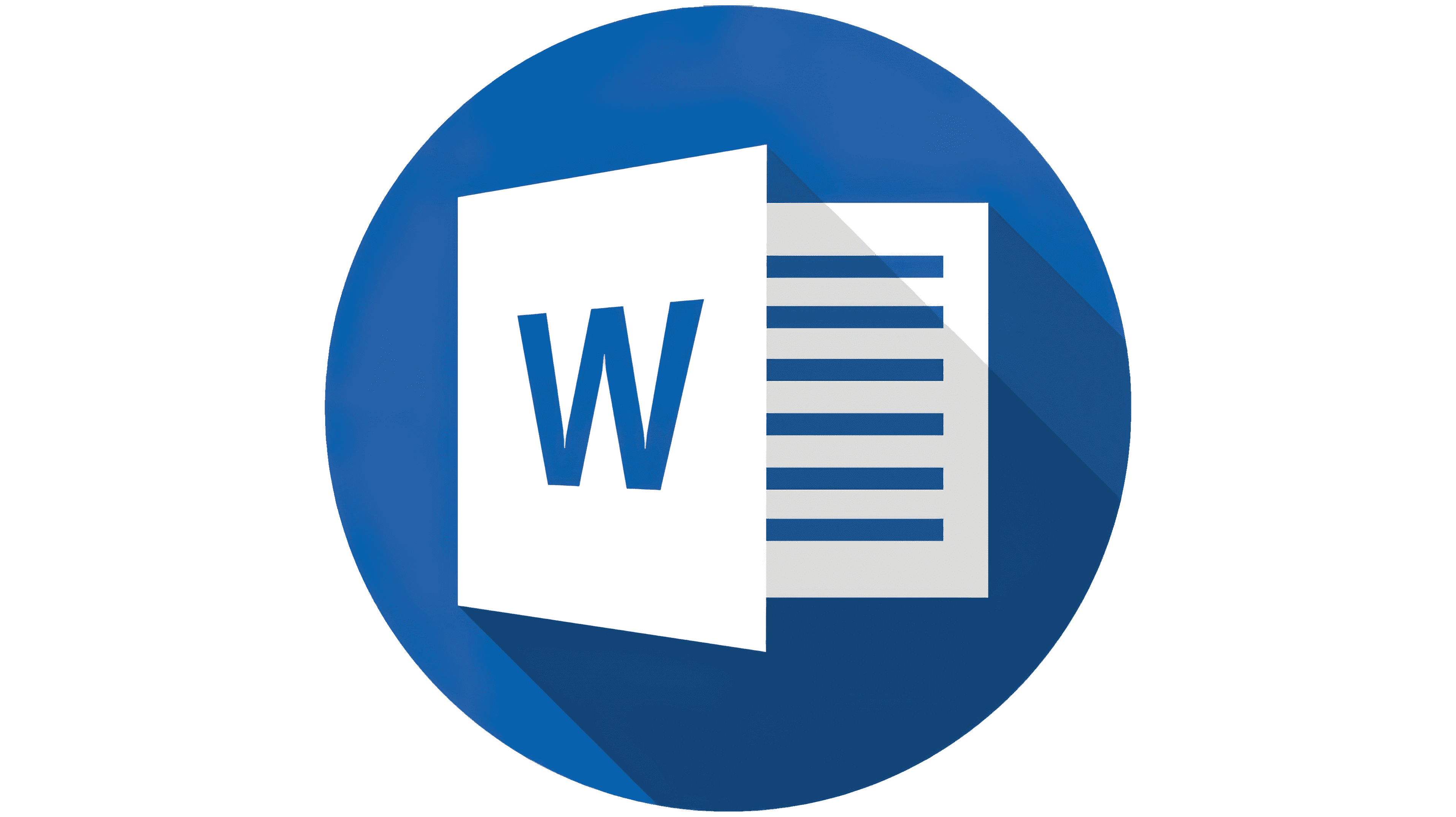 Which Laptops Have Microsoft Word Installed?
Plenty of laptop brands in the market come standard with Microsoft Word Installations. For starters, all Microsoft-branded laptops come with Microsoft Word pre-installed.
Many, but not all laptops built for school and office work often come with Microsoft Word.
Brands like Dell, HP, Asus, Acer, Samsung and Lenovo all produce at least one line of office laptops that come preloaded with Microsoft Word.
Apple MacBooks do not come with Microsoft Word installed unless you purchase a Microsoft subscription or product key.
Because Word is part of the Microsoft Office and Microsoft 365 suite, your laptop will also include other Office tools like Excel, PowerPoint, Teams and Outlook.
Do I Need Microsoft Word On My Laptop?
If you depend on a document processor to create, open, edit and save reports and other essential office documents, then you need Microsoft Word.
Scholars, students and educators need Microsoft Word to both learn, teach and perform day-to-day tasks in professional environments and capacities.
Microsoft Word is one of the world's most-used productivity tools. Besides creating text documents, it also helps you format them for electronic storage and distribution.
You can also use it to print out documents or save them in PDF format.
Is Microsoft Word Hard Or Easy To Use?
Microsoft Word is relatively easy to use. Although you may need some professional training to use advanced Microsoft Word features, you can quickly and easily produce documents on it.
Also, if you're coming from LibreOffice, Google Docs or WPS office, you'll quickly get acquainted with Microsoft Office.
Besides sharing similar interfaces sometimes, many document processors feature similar tools, features, fonts and storage formats. Not only will you access Word documents on other processors, but you'll also edit, track changes and protect your documents just as easily.
Microsoft Word also responds to all Windows 10 shortcuts and commands. You can perform many essential functions by pressing several command keys simultaneously.
You can save, copy, paste and print without accessing the Navigation Pane. Word is also compatible with many document formats. You can quickly open any suitable document type from any other processor with little hassle.
If you're new to it, you can learn how to use it fast. There are plenty of YouTube videos and online courses that will get you up to speed in no time.
What Does Microsoft Word Offer?
Microsoft Word comes with many powerful features and functions. Let's look at some of them:
Collaboration
One of the most essential features any Word processor should have is inbuilt collaboration. Microsoft Word comes with it.
Multiple people can work on, edit, comment or grade documents simultaneously. Collaboration helps professionals and users keep documents updated for elongated periods.
It also keeps document history and a map of document evolution, helping users improve the quality of their work and projects.
Printing
Microsoft Word supports document printing. With this software, you can select the printer of your choice and determine how many copies you want printed.
Formatting and Saving
You can format your document any way you wish using Microsoft Word. Options like boldface font, italics, subscripts, superscripts, headers, bullets and numbering come standard with Word.
You can also use Word to save documents in an array of digital formats that you can open later on.
Writing and Editing
Much like olden day typewriters, you can use Microsoft Word to compose long-form documents in sentences and paragraphs.
You can also edit these words to correct grammar, change words, delete or add words, even after completing the document.
You can also shift entire blocks of text from one section of your document to another.
Do You Have To Pay For Microsoft Word?
Microsoft Word is proprietary software that you must purchase before use. Also, you can buy Microsoft Word as a standalone program without having to buy the whole suite which includes Excel, PowerPoint and Outlook.
However, you can use Microsoft Word for free at Office.com.
Once you open a Microsoft account, you'll use their free web app to open, create, read and edit word documents. Besides that, you'll also access other Microsoft Office tools for free on the web app.
Once you purchase a Microsoft 365 subscription, you can download Microsoft Word directly from Office.com to your computer and activate it.
Also, you'll store, download and share documents from OneDrive, allowing you to collaborate with partners on documents and projects.
How Do I Activate Microsoft Word On My Laptop?
Here are three ways you can activate Microsoft Word on your laptop today:
Use Your Microsoft 365 Account
Once you purchase a Microsoft 365 subscription, you don't need a product key to activate your account.
All you have to do is sign-in to your Microsoft Word installation and it will pick up the eligible license for your account automatically.
Here's how to do that:
Open the Microsoft Word Application
A pop-up will prompt you for your Microsoft credentials. Click on the sign-in button and log into your Microsoft 365 account.
Alternatively, go to File > Account > Product Activation. Log into your Microsoft 365 account.
If you have multiple licenses tied to your account, pick one from the list displayed.
Use A Product Key
If you purchased Microsoft Word from your local store or online, it came as a product key. You can activate your Word installation with that key.
However, we advise you to link that product key to your Microsoft account before signing in to Word.
To do that:
Go to office.com/setup and sign into your Microsoft account.
Enter the product key into the form.
Select your Country and Language and click 'Next'.
The setup page will redirect you to the Microsoft Services and Subscriptions Page. Here, you'll install your activated copy of Microsoft Word to your computer. If you already have an active installation, use it to log into your Microsoft account to activate it.
Alternatively, you can also go to File > Account > Product Activation and log in.
Once activated, you no longer need to keep the key. Your Microsoft account will store it automatically for future use.
Use the Office Activation Wizard
Often, you'll have to use this wizard after you've exhausted the 30-day trial period for your Microsoft Word installation.
All the instructions are in the dialog box in the wizard. It is quick and painless to use. Follow the prompts and complete the process.
Does Microsoft Word Work On Apple Laptops?
Microsoft Word works with exceptional efficiency on your Apple MacBook. Microsoft has built a unique Office package for macOS devices using Apple's own programming languages.
You can download and install Microsoft Word on your MacBook and enjoy unlimited tools and functionality in processing Word documents.
If you prefer to use their web app instead, you can log into your Microsoft account on Office.com. This app is compatible with Apple's Safari browser, and you can still enjoy a seamless experience from here.
How Can I Download Microsoft Word For Free On My Laptop?
You cannot, and shouldn't download Microsoft Word for free on your laptop.
Microsoft no longer offers or supports their Office Starter Edition. They do not offer any of their programs for free. You'll have to purchase a license or subscription to access their software downloads.
Although you'll find Microsoft Word allegedly free on certain third-party websites, downloading them is illegal and most times, dangerous.
You can only use proprietary software with a license and you're legally liable in case you violate the terms and conditions of Microsoft software tools.
Free Microsoft Word downloads may also come with fake licenses, corrupt installation files or malware. This may expose you to data breaches and risks like identity theft. Do not trust anyone who offers Microsoft Word for free.
Does Windows 10 Come With Microsoft Word?
Microsoft Word does not come with Windows 10. Just like Microsoft Office, it is a separate product from the operating system.
Unless your laptop manufacturer installs it to your computer with Windows 10, you'll have to purchase it separately.
Is A Microsoft Word Subscription Worth It?
Purchasing a Microsoft Word subscription is a valuable decision.
Here are some reasons:
Availability
Microsoft Word is probably the world's most popular document processing tool. It's also the most available word processing tool.
You'll find it in pretty much every office, school or workplace. With Office.com, you also get access to its web app from wherever you are.
Ease of Use
Microsoft Word is pretty easy to learn and use. Its tools are intuitively located. It's functional, and you can use it with limited expertise.
Hovering your mouse over different tools on the navigation pane shows you what each one does and how to use it. Even children can use it to create documents in class with educators.
Integrations
You can easily integrate other Office tools and third-party software into your Microsoft Word installation.
Download and install add-ins from other free and proprietary software to extend functionality and increase accessibility.
Extensions like Grammarly, Handy Calculator and Wikipedia will help you perform special functions and improve the quality of your work.
Final Thoughts
You'll need a word processor at one point in your lifetime. You might as well purchase Microsoft Word.
If your laptop came with it installed, activate it and use it to its full capacity.
Sources
https://www.techwalla.com/articles/purpose-of-microsoft-word
https://www.techwalla.com/articles/what-are-the-advantages-of-microsoft-word
https://answers.microsoft.com/en-us/windows/forum/all/does-windows-10-include-word/30b52b8e-cb88-4d17-a19d-e9a0129b713a