Many people buy laptops that come with pre-installed Microsoft Office software.
With such a laptop, you can set up quickly and get to work with little hassle.
In this article, we'll look at laptops that come with Microsoft Office and how to set them up.
Here's What You Need To Know About Laptops With Microsoft Office Tools.
All Microsoft-branded laptops come with Microsoft Office tools installed. These tools are quite useful in everyday functions of homes, offices and schools. They're quite easy to use, and with time, effortless. With the new Microsoft 365 now online, you can perform your tasks anywhere with any device you choose.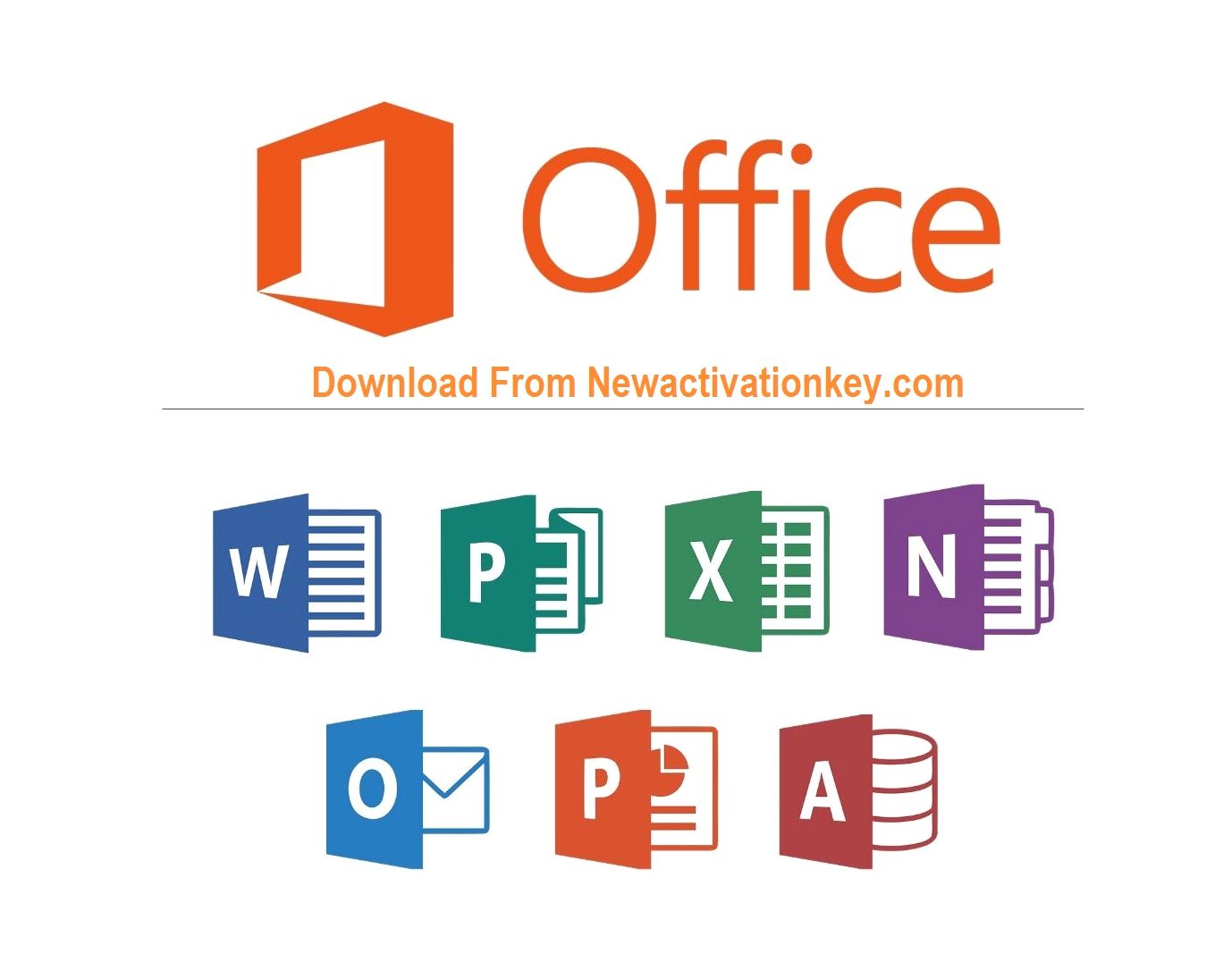 Which Laptops Have Microsoft Office Installed?
All Microsoft-branded laptops come with Microsoft Office pre-installed. Microsoft owns the proprietary rights to both the software and the hardware of these devices, which allows them to install Microsoft Office on their devices.
That doesn't mean that other laptop brands cannot do the same. In fact, many branded laptops also come pre-installed with Microsoft Office. Asus, HP, Dell and Lenovo are some prominent brands that do this as well.
Do I Need Microsoft Office On My Laptop?
For maximum office productivity, you need Microsoft Office on your laptop. Microsoft Office features essential tools that you need to create, edit, and collaborate on various projects with other professionals.
For this reason, Microsoft Office has a set of unique programs that help you perform these specific tasks.
Besides that, basic Office tools are intuitive and easy to use. Even with little knowledge, you can quickly open, create, edit and save documents in whatever format you choose. Their advanced tools can perform highly specialized tasks that save you tons of time and money.
Microsoft office goes further to take office productivity online.
With a Microsoft account, you can gain access to your work at any time. A 1-Terabyte OneDrive cloud storage also lets you store and share Office documents and other files online.
Is Microsoft Office Hard Or Easy To Use?
Microsoft Office tools are relatively easy to use. If you're coming from Libre Office or Google Workspace, you'll fit right in with this software product.
All Office tools come with dozens of templates to choose from. These templates will help with productivity plus make your work simple and beautiful.
Templates also have the ability to reduce the time and effort required to create and complete documents.
With Microsoft Office, you can edit, share and save documents in as many formats as you want. This feature allows you to open your documents in other compatible software products with fewer problems.
You can create tables and charts in Excel and move them to other Office tools like Word and PowerPoint. Using the dynamic abilities of these tools helps you produce better documents, sheets and presentations.

New users can get up to speed with Microsoft Office. Besides tutorials available on Microsoft's learning tools, you can find extra classes on YouTube.
Their intuitive and user-friendly tutorials will help you learn how to use their products fast and efficiently.
What Does Microsoft Office Offer?
Microsoft offers a host of productivity tools in one package. This includes Word, Excel, Outlook and PowerPoint.
Depending on the package you choose, you may gain access to more tools, plugins and add-ons that help you increase your workplace productivity.
Microsoft Word
With Microsoft Word, you can type up documents for home and office use. You can also use it to open, read and edit compatible documents you've received from other people.
Microsoft Excel
If you're working with data and formulas, you can use Microsoft Excel to organize them. You can also use Excel to analyze data.
Microsoft PowerPoint
You can use PowerPoint to develop slide show presentations for your office and meetings. With this program, you can convey information in rich multimedia.
Microsoft Outlook
With Microsoft Outlook, you can send and receive emails, store contact names and numbers and manage your calendar as you track your tasks.
Microsoft Teams
Microsoft Teams helps you stay organized, hold meetings and communicate, all in one place. Besides that, you can share documents and collaborate in business.
If you perform advanced functions like manage databases or projects, you can also purchase specialized Microsoft Office tools like:
Microsoft Project
Microsoft Project is a special Office tool that performs project management tasks. It helps you develop schedules, track the progress of your projects, and manage your budget and workloads.
Microsoft Access
As a relational database too, Microsoft Access helps you overcome challenges that come with managing massive amounts of data that Excel can't. You can easily store, report and analyze data easier with Access.
Microsoft Publisher
With Publisher, you can create professional documents using built-in or custom templates. You can use it to make newsletters, flyers, brochures and postcards.
Microsoft OneNote
If you're looking to store texts and images in free-form documents, then OneNote will address your problems. With Microsoft OneNote, you can research, take notes and store information privately or share with others.
Do You Have To Pay For Microsoft Office?
If you're opening a new Microsoft 365 account or need to install Office on your computer, you'll have to pay for the product or buy a subscription.
This subscription fee gives you complete access to all Microsoft 365 tools. Not only do you get all the tools you need to handle your office tasks, you'll also gain access to other specialized tools.
You'll also enjoy efficient customer service as well as access to updates and new versions.
How Do I Activate Microsoft Office On My Laptop?
To enjoy unrestricted access to the full features of Microsoft Office, you need to activate your software.
This process is required for your Office tools to work effectively. On purchasing Microsoft Office 365, You'll receive a license key that you can use to activate the product.
First, run the installer and set up Microsoft office on your computer. If your laptop came with a pre-installed version of Microsoft Office, then you can skip installation. However, Microsoft will still prompt you to activate all these programs to use them.
Start any Office application. You'll receive a prompt to sign in to Office. Use your Microsoft, work or school account to log in. Make sure it's the same account you used to buy or subscribe to Microsoft 365.
Your Office installation should automatically activate. If an activation wizard appears, follow its prompts until you activate your installation.
For Pre-installed versions:
Start any office application. If your version lacks a product key, Office will prompt you to purchase one.
You can choose to use a 1-month free trial of Microsoft 365 Family.
If you have an existing Microsoft 365 subscription, logging in to your account with this new office installation will add it to your subscription
You can also type in a new product key to activate this installation.
Does Microsoft Office Work On Apple Laptops?
Microsoft Office works excellently with your Apple MacBook. Microsoft makes a special Office package for mac, which you can use on your laptop. You'll access Word, Excel, PowerPoint and other tools available for your specific Office package.
Once connected to the internet, you can also log in to your Microsoft 365 account and manage your services directly from your browser on a mac.
macOS also gives you access to the Microsoft Exchange Server. This built-in support makes it easy for Apple laptops users to access and use any Microsoft Office service on the go. Microsoft Exchange Server also gives you access to your mails, calendar and contacts.
How Can I Download Microsoft Office For Free On My Laptop?
You cannot download Microsoft Office for free to your laptop unless you already own an existing subscription or a new product key.
However, you can still use Microsoft Office tools for free online. You can access all basic Microsoft Office tools for free on Office.com. Once you create a Microsoft account, you can use it to access, open, create, edit, save and share office documents directly from their online platform.
You'll still have access to a majority of their features and tools, and you'll still produce professional documents and increase your office productivity.
Is A Microsoft Office Subscription Worth It?
A Microsoft Office subscription is worth purchasing.
Not only does it give you access to the world's most popular document processing tools, but it also gives you a seamless experience all through.
For Home/Personal Use
Microsoft Office offers the most user-friendly tools for all your personal needs. A subscription to this plan costs about $6.99 a month or $69.99 per year, which is relatively affordable.
This package gives you access to Office tools on all your personal devices, including your Mac, iPad, iPhone or Android device.
Besides that, you also get access to smart assistance features, efficient customer service and advanced security for your OneDrive and Outlook. You can also use this subscription on up to 5 devices at the same time.
For Business Use
For about $8.25 to $20 per user per month, your business can enjoy the benefits of Microsoft's Office tools. Besides access to both PC and web versions of these tools, your business will also enjoy cloud storage of up to 1TB per user.
Each license also covers 5 phones, 5 tablets and 5 PCs per user. Not only is this cost-effective it also helps improve your business bottom line.
For Students
Students and educators in qualifying institutions can access Microsoft Office tools free of charge. These tools help students and educators enjoy seamless remote learning, planning and tasking.
For Institutions
Schools and Colleges can purchase Microsoft 365 Education that helps them increase productivity in their classrooms as they promote teamwork among students and teachers. Once purchased for faculty, educators and staff, this plan offers Office tools for students at no extra cost to the institution.
Final Thoughts
If your laptop comes with Microsoft Office installed, that can be quite useful.
Sign up for a Microsoft account, purchase a subscription or enjoy a 30-day free trial to enjoy the benefits of these office tools.
Sources
https://www.microsoft.com/en-ww/microsoft-365
https://www.apple.com/macos/compatibility/