Watching other people play games seamlessly on their Razer laptops is an enviable experience.
Not only are these machines beautiful, but they're also powerful.
However, are they a good choice for a new laptop user?
Here's What You Need To Know About The Quality Of Razer Laptops
Razer laptops are premium gaming laptops, and this makes them ideal for creative tasks as well. They're robust and reliable, and they'll last you long. Although somewhat expensive, many users love Razer laptops and recommend them to new users.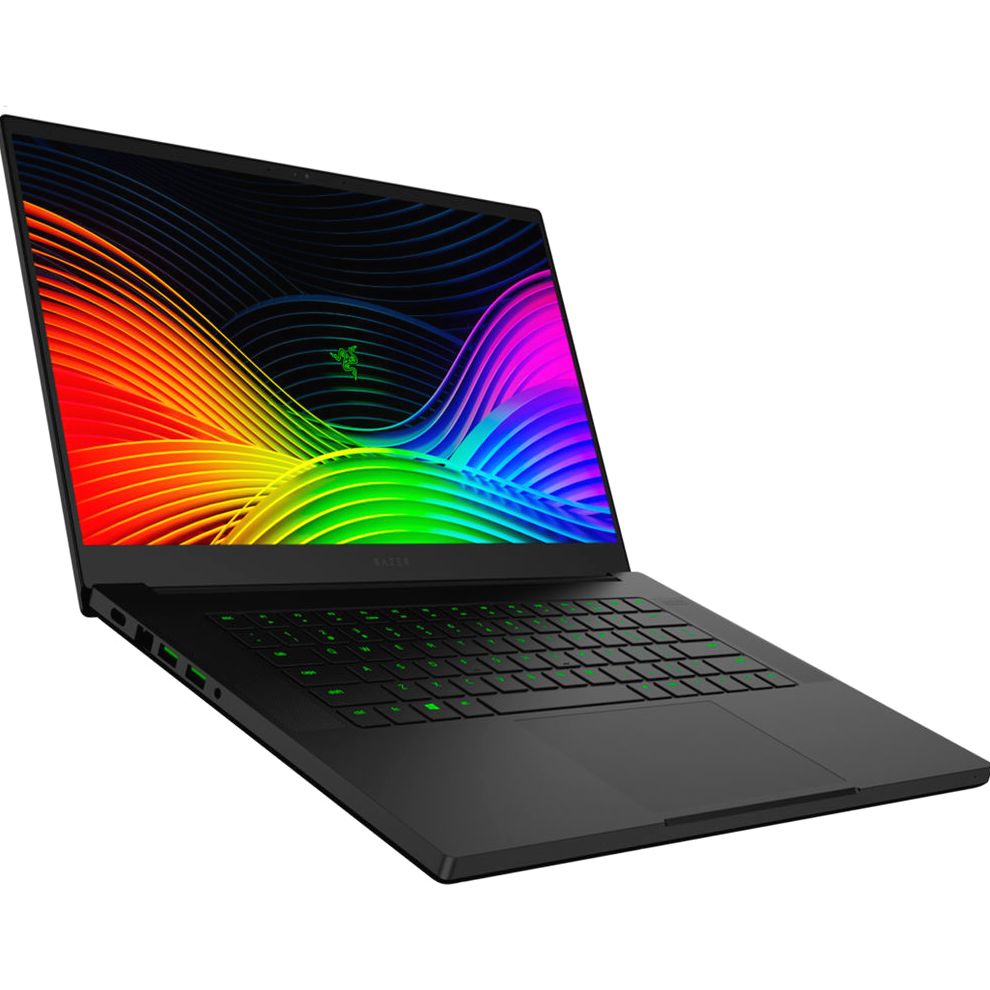 Is Razer A Good Laptop Brand?
Razer is an outstanding laptop brand, especially if you're an avid gamer.
These devices adopt a powerful but aesthetic design, taking on some of the best components in the world to produce a seamless gaming experience.
From powerful Intel processors to unmatched GPUs, your Razer Blade laptop will power through your favorite AAA game titles with blazing speeds.
If you're using it to render videos or design and create other forms of media, this laptop will handle the task without choking.
High resolution screens, back-lit keyboards and a host of other useful accessories that come with these laptops help you perform many tasks with astonishing efficiency for years.
Are Razer Laptops Hard Or Easy To Use?
Razer laptops are quite easy to use. Here are some reasons:
Lightweight Design
Razer laptops use revolutionary design to develop laptops you can easily carry from place to place.
For gamers and professionals who live a nomadic lifestyle, Razer laptops are an ideal choice.
Although thin and light, these devices still maintain their powerful performance, capable of delivering even on the most demanding tasks.
Operating System
Just like plenty of gaming laptops, the Razer uses Windows 10.
As the most used operating system in the world, Windows enhances your productivity and delivery of projects and results. It's also user-friendly, especially if you've used it on other devices before.
All your games and software programs are available for download from the internet. Installing them to your Razer device is straightforward, and you'll rarely experience setup problems.
With this operating system, you'll run your day-to-day tasks with ease, as it enjoys extensive support from Microsoft.
Also, you'll access thousands of programs that serve whatever purpose you may desire. Sometimes, you may pay a small subscription fee or purchase the software. Others are open-source or free.
Connectivity Options
If you need to extend the functionality of your Razer laptop using peripheral devices, you'll enjoy using available wired and wireless options.
You can connect to external displays using available wireless methods or a USB-C port that doubles up as a DisplayPort. You can also use a HDMI 2.1 port available on your Razer laptop.
Fast data transfer between devices is also available for your device, as you'll use either USB-C or USB-A ports, and Wireless options.
With these ports, you can rapidly transfer data to an external drive, your phone or tab.
These ports also support high-speed charging, able to power up any of your personal devices as fast as possible.
Compatibility
Your Razer laptop is compatible with peripheral devices that perform important functions for your office and home.
This laptop supports third-party webcams, mice, monitors, VR headsets, printers, game controllers and flash drives.
Once your laptop senses any of these devices, it quickly downloads and installs drivers. Once installed, your laptop will operate these devices seamlessly.
How Long Should A Razer Laptop Last?
With responsible use, your Razer laptop can last you up to 6 years. It's quite essential to service, repair and replace certain laptop components to keep it running longer.
A well-maintained Razer laptop can give you an additional 2 years of regular use.
Why Are Razer Laptops So Expensive?
Some reasons that contribute to a high price include:
Purpose
Much like Predator and Alienware laptops, Razer laptops are an exclusive brand of gaming laptops.
Not only is their design uniquely fit for gamers, but it also uses high—quality components that are otherwise expensive.
Also, these laptops feature robust chassis construction that helps mount, regulate heat and provide protection against moderate impact and dust.
Quality construction reduces the risk of damage and loss of functionality.
Material Costs.
Each component that goes into the development of a Razer laptop is premium. That comes with a matching price attached.
Assembly of these parts and the workmanship that goes into the laptop also add to the cost of the laptop, making it expensive to the eventual users.
Components like high-resolution displays, RAM modules, SSD storage, CPUs and GPUs all come custom for each device.
This gives each Razer laptop unparalleled performance, but at a matching price point.
Community
Buying a Razer laptop gives you access into an involved community of gamers.
Not only will you have access to exclusive events, benefits and rewards, but you'll also take part in discussions that help Razer produce better machines.
This community will also keep you updated on new devices and help you troubleshoot your device in case you have any issues.
Brand Tax
As an elite gaming laptop brand, Razer enjoys some market dominance because of its brand. Part of the cost you pay as a user goes into servicing the Razer brand.
This is their 'brand tax'.
Usually, this adds a marginal cost to the eventual price of the device.
Do Razer Laptops Last Longer Than Average Laptops?
Razer laptops last much longer than average laptops, under normal circumstances. Gaming laptops last longer than standard laptops, and this case is no different.
Much like other gaming laptop brands, Razer uses high-quality components that are not only designed for performance but also for longevity.
With responsible handling, these laptops last even longer.
What Are The Most Common Issues With Razer Laptops?
Overheating
Much like every gaming laptop in the market, your Razer laptop may overheat. Overheating may cause your laptop to slow down, freeze, shut down abruptly or reboot. It will also feel hot to the touch, which can be quite worrying.
Excessive overheating leads to component damage, which may cause your laptop lifespan to reduce.
Here are some quick solutions:
Check your fan for mechanical damage. If it has broken blades, have it replaced.
Clean your computer motherboard to get rid of any dust that may have accumulated in it. Ensure that the fan is also clean.
Avoid using your laptop on heat absorbent material like bedding or sofa pillows.
Purchase a cooling pad to help your laptop fan in keeping your Razer device temperatures within optimum range.
Declining Battery
Over years of consistent use, your battery will decline and hold charge for shorter periods than before.
A dying battery may cause your gameplay to slow down or throttle the performance of your device. Other times, your battery may decline because of a faulty charger.
Here are two solutions:
Replace your battery with a new functional one. Doing this restores the performance of your device and allows you to perform intense tasks for longer.
Repair or replace your faulty laptop power adapter with a compatible one.
How Long Does The Razer Laptop Warranty Last?
Your Alienware laptop comes with a standard limited one-year warranty. This warranty covers mechanical and electrical failures to your device, as well as giving you access to a 24-hour support line.
For a small fee, you can extend your warranty for up to three years. Buy this coverage and enjoy other benefits like protection from risks such as drops, falls and spills on your laptop.
Are Razer Laptops Reliable?
Razer laptops are reliable. They're built with such quality that they can perform intense tasks under intense conditions.
Also, their robust construction uses long lasting materials that support years of use. You may service them from time to time, but they rarely break down or crash.
How Long Do Razer Laptop Batteries Last?
With standard use, your Razer laptop battery will last you anywhere between 1 and 2 years. Power users may end up with a shorter battery lifespan, but only by a few months.
All laptop batteries eventually degrade, and Razer laptop batteries are no exception.
What Are The Most Popular Razer Laptop Models?
Here are three of the most popular Razer Laptops:
Razer Blade 14
The Razer Blade 14 is a 14-inch gaming laptop that features an AMD Ryzen 5900HX processor for unparalleled performance. It's slim, lightweight and portable.
Razer Blade 15
This device is Razer's most popular gaming laptop that features a spectacular 15-inch display and an NVIDIA GeForce RTX GPU that rips through your games without compromise
Razer Stealth 13
Not only is the Stealth 13 a gaming laptop, it also doubles up as a professional laptop. It features an amazing 13-inch screen, and a thin and lightweight profile that supports workplace mobility.
What Do The Reviews Say?
Razer Blade 14
Although with fewer purchases than its older brother, the Blade 14 has received a 4.8-star rating on Amazon. Buyers love its smaller size and unique AMD Ryzen processor. Although overheating and fast battery draining are issues, this laptop's performance still keeps it competitive.
Razer Blade 15
Many verified buyers on Amazon favor this laptop for their gaming needs, giving it a 4.5-star rating. Users liked how fast and portable these devices are. Some had issues with the occasional overheating and a poor battery, but that didn't stop them from loving this laptop.
Razer Blade Stealth 13
Verified buyers on Amazon award this laptop with 4.5 stars. They love how compact and portable this laptop is. They also enjoy its stellar performance and how it suits a professional setting. Users also felt that it had a fair price.
Final Thoughts
Razer laptops are an amazing selection, especially if you're an enthusiast gamer or love portable laptops.
You can begin with one, and test the limits of performance on one of the slimmest gaming laptops in the world.
Sources
https://linuxhint.com/razer_customer_support/
https://west-games.com/razer-blade-stealth-problems/