Samsung produces some of the world's most opulent devices.
However, how do their laptops measure up to scrutiny by users?
Here's What You Need To Know About The Quality Of Samsung Laptops
Samsung produces some of the world's best laptops. Unlike many other brands, their laptops excel at delivering powerful devices in slim and portable packages. These features make them easy to use. However, Samsung laptops are quite pricey but worth every penny in the long run.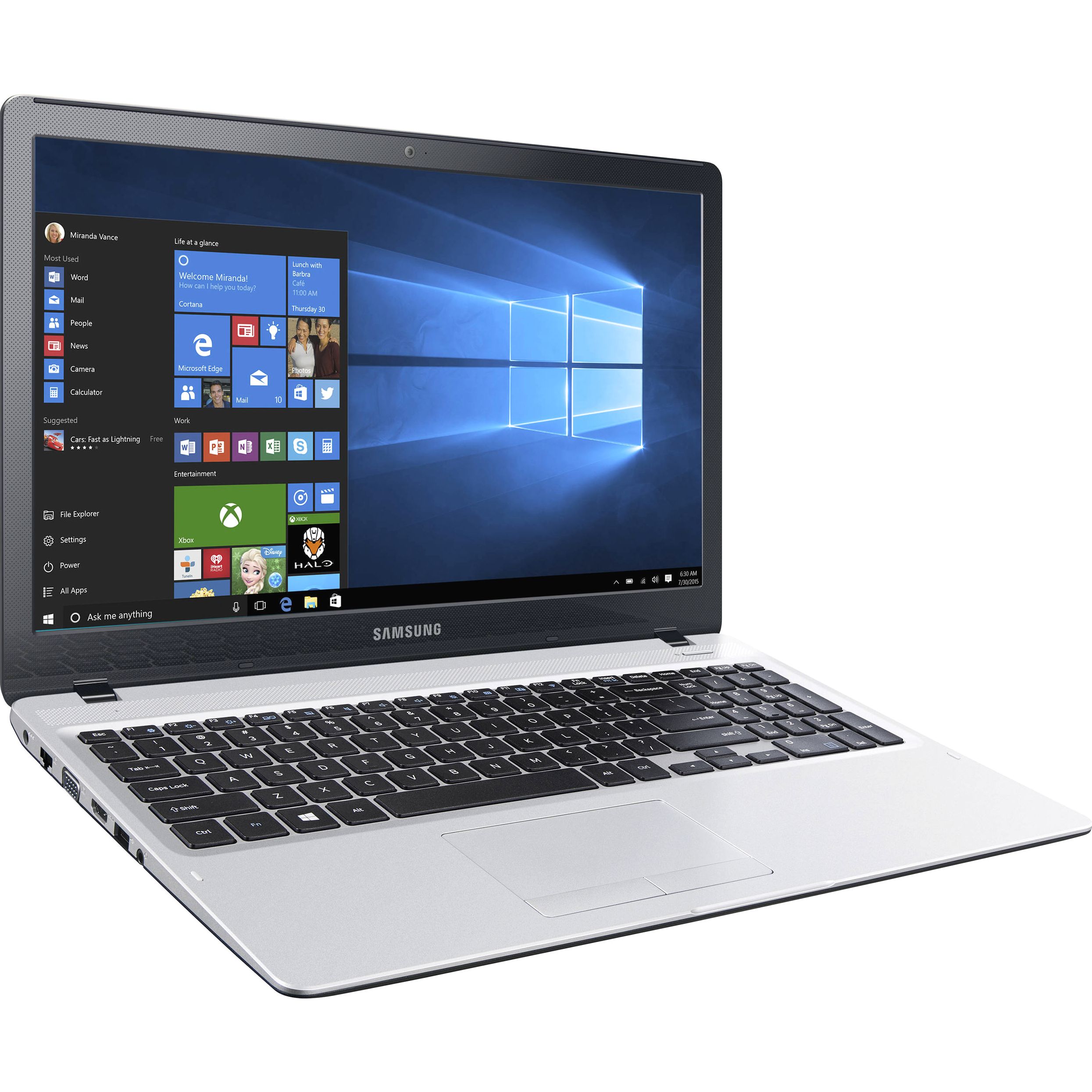 Is Samsung A Good Laptop Brand?
Samsung is an excellent laptop brand. They build top-of-the-line devices not just for work, but also for home and entertainment use.
Just like they do with their smartphones and tablets, Samsung builds their laptops with deluxe designs and components.
Also, these laptops can last for extended periods of use and perform a variety of intense functions for your business or office.
This brand takes pride in building ultra-thin yet ultra-powerful laptops as they push the boundaries of innovation. A Samsung laptop is ideal for all your needs, especially if you're a student or professional.
Are Samsung Laptops Hard Or Easy To Use?
Samsung laptops are easy to use. Here are some reasons for that:
Operating System.
Samsung laptops use Windows 10 while their Chromebooks use the Chrome OS. For starters, 77% of computer users all over the globe use Windows.
If you're coming in from another laptop brand, you should use your new Samsung laptop without problems.
The Chrome OS is a Linux-based operating system by Google, often used by many students and learners.
It's super easy to learn and use, as it uses an Android-like interface and apps which you can easily download and use for your day-to-day activities.
With these two operating systems, even a mac user can easily switch to a Samsung laptop. Also, Samsung uses an ergonomic and user-friendly design that allows you to move from other laptop designs to theirs with ease.
Quality Designs
Samsung focuses on portability and flexibility as some key features when designing their laptops.
For this reason, Samsung produces some of the world's thinnest laptops. Also, these laptops weigh so little that you can walk around with them for an entire day with little pressure.
Besides that, some of their laptops double up as tablets with touchscreen functionality.
This means that you can use these laptops for a variety of functions, flipping them into tablets whenever needed.
Not only that, these laptops also come with light pens you can use to enhance your design experience and productivity.
Speed and Power
Fast laptops make for exciting devices, and Galaxy laptops are no exceptions. Their laptops use at least one version of the blazing fast 11th Gen Intel CPUs and their Chromebooks use a Qualcomm Snapdragon processor.
Not only will all your favorite programs and apps load fast, they'll also perform all their tasks seamlessly.
Whether in school or at the office, these laptops will give you consistent outputs for years with few problems in between.
Connectivity Options
Samsung laptops come with an array of wireless and wired connectivity options you can use to extend their functionality.
These galaxy books come with Thunderbolt 4 ports that support fast charging and lightning-fast data transfer.
They also feature USB-C ports that double up as display output ports, and data transfer/ charging ports
They also offer USB-A options that support connectivity with peripheral devices like printers, flash drives and webcams.
Bluetooth and wireless connectivity help you connect to other devices within your network and the internet.
How Long Should A Samsung Laptop Last?
With responsible use, your Galaxy Book should last you anywhere between 4 and 5 years.
With regular servicing, part replacement and repairs, you can get a few more years of use out of your Samsung laptop.
Why Are Samsung Laptops So Expensive?
Galaxy laptops cost a pretty penny, and for good reason. Here are some:
Brand Quality
Part of the cost you pay goes to servicing their stellar brand, and this cost is often called the 'brand tax'. Purchasing a Galaxy laptop is often luxurious, and this plays into its cost.
Many users already know Samsung for their outstanding phones. TVs, home appliances and other devices.
For a brand that has been operational for over 83 years, they've built a robust reputation for quality and elegance. This reputation carries over to their laptops as well.
Innovation
Thin and lightweight laptops are incredibly difficult to produce, as they require mind-blowing innovation.
Samsung is equal to the task, but only because they've allocated a huge budget into research and development. This has created some spectacular results.
Not only are these laptops slim, they also come with astounding configurations.
From high-powered Intel CPUs to touch functionality, these laptops have it all. Although these innovations drive the cost of their laptops up, they're absolutely worth it.
Build Materials
Samsung uses premium materials to build their laptops, and these also contribute to a high price.
High-quality components like foldable hinges, touchscreens, light pens, fingerprint readers, SSDs and CPUs make these laptops fast and functional, but expensive.
Galaxy books also feature rigid chassis material that can withstand moderate impacts.
Customer Support
Dedicated support services via email, chat or call may add a slight amount to the cost of your device.
Samsung offers incredible customer support to all people who purchase their laptops. They guarantee access to professional help whenever you face a problem with your new device.
Do Samsung Laptops Last Longer Than Average Laptops?
Your Samsung Galaxy Book will last anywhere between 4 and 5 years, which is more time than a standard laptop will get you.
Longevity will also depend on your ability to service your laptop regularly and handle it responsibly.
Chromebooks, on the other hand, may last your two years fewer than a standard laptop, due to lower specifications and cheaper hardware.
What Are The Most Common Issues With Samsung Laptops?
Computer Running Slow
Over long periods of use, your Galaxy Book will fill up with files, cached data and programs. It's quite normal for your computer to slow down in speed and performance.
Here are some quick solutions you can apply to your laptop:
Clean out the dust inside your laptop. Change the thermal paste in your computer. Dusting prevents your internal components from damage due to dust accumulation and ageing.
Disable or uninstall deprecated and nonessential programs and services from your laptop. You can also back up your data on a new device and create storage space on your computer's primary drive.
Disable nonessential startup items to allow essential services to start up and run faster.
Overheating
Just like many other laptop brands, Samsung laptops are susceptible to overheating. Overheating causes your laptop to run hot, your fan to become noisy and your laptop to shut down abruptly.
In extreme cases, heat may damage many important components of your laptop. Here are some key fixes you can employ:
Dust your computer chassis and fan. Cleaning out dust from your motherboard increases the efficiency of your laptop, leading to cooler temperatures and better performance.
In case your fan is broken or has mechanical damage, either repair or replace it. Once fixed, your Samsung laptop will run cooler.
Avoid using your laptop on heat-insulating materials like your bedding or sofa. Once put on a flat and hard surface, it will cool down on its own.
Purchase a cooling pad to help your laptop cool faster. It will help dissipate the heat inside and around your device.
Black Screen on Restart
Another common problem among Samsung laptops is a black screen. It could be a hardware or software problem causing it.
To solve these issues, you may have to follow some diagnostic steps.
Check your power adapter connection. Also, check your monitor, CPU, Fan, and RAM modules. If these components are normal and functioning properly, this may be a software problem.
Scan your laptop with an antivirus software to clean any malware.
If that doesn't work, reinstall Windows OS on your laptop
How Long Does The Samsung Laptop Warranty Last?
Samsung laptops enjoy a 1-year warranty from the purchase of your device. This service covers manufacturer defects and broken parts through no fault of your own.
Are Samsung Laptops Reliable?
Samsung laptops are reliable, especially for creative designers and professionals. These laptops are powerful enough to run any functions you throw at them.
Besides that, they are lightweight, excellent for digital nomads and freelancers.
Galaxy books and Chromebooks are fast devices, capable of transferring data with mind-blowing speeds and no losses.
How Long Do Samsung Laptop Batteries Last?
Your Samsung laptop battery can last up to 1500 charge cycles, which is a two-to-three-year period.
This battery life is exceptional, especially for a device designed to outlast many professional laptops.
Note, however, that your battery may last longer or shorter, depending on your use and the environment you're in. Also, batteries degrade over time and you may need to replace them.
What Are The Most Popular Samsung Laptop Models?
Galaxy Book Pro 360
The Book Pro 360 is Samsung's premier laptop design, built for speed, performance, portability and elegance
Galaxy Book Flex
This laptop is a 2-in-1 device, capable of being used as either a full-keyboard laptop or as a tablet for maximum flexibility
Chromebook 2
The Chromebook is a low-end laptop designed for students and learners who want to learn and develop their skills in various professions.
What Do The Reviews Say?
Galaxy Book Pro 360
Users loved this device, giving it a 4.5-star rating on Amazon. They expressed amazement at such speeds and portability.
However, this laptop couldn't handle some tasks and reviewers felt cheated for this.
Galaxy Book Flex
The Flex is an impressive device, according to many verified buyers who gave this device a 4.6-star rating.
Besides its unparalleled power and flexibility of use, its premium design and feel also took people by storm.
Chromebook 2
Its slim and sleek design was its key highlight, earning this device a 4.3-star rating on Amazon. It performed according to expectations and had incredible battery life.
Final Thoughts
For a beginner, a Samsung laptop will cover all your basic needs and functionality.
Although pricey, you can expect to get decent usage out of your device before having to repair or replace it. Many users love it and they recommend it for purchase.
Sources
https://www.chicagotribune.com/consumer-reviews/sns-bestreviews-electronics-the-best-samsung-laptop-20200218-bwb7c6426zbsjpuxar3vrgkgi4-story.html
https://www.windowspasswordsrecovery.com/laptop/top-5-samsung-laptop-issues-and-fixes.html